Rosacea/Sensitive Skincare Set
Regular price

$ 280.00

Sale price

$ 270.00
Formulated to treat and prevent the common condition of Rosacea, this skincare set includes a gentle facial cleanser and calming face moisturizer to nourish skin and reduce redness or flushing of the face.
Read more about how to calm Rosacea symptoms. 
This set comes in a handcrafted bag from 2nd Story Studios in Bozeman, MT - fabric prints may vary.
The Rosacea Skincare Set includes:
Description

Cleansing Oil (4 oz bottle): This luxurious makeup remover is made from organic & cold pressed, sustainably harvested oils that naturally and effectively remove impurities from your skin. High quality oil cleansers lift makeup and dirt from the skin without stripping it of its natural sebum (oil). Cold pressed pumpkin seed oil is a rich source of Omega fatty acids to nourish the skin along with minerals like Zinc and Selenium which enable the skin to regenerate healthy new cells.

Moisture Mask (2 oz jar): Formulated from 100% organic ingredients, it exfoliates a dull complexion while enhancing the pigment and texture of the skin thanks to naturally derived alpha hydroxy and glycolic acids, vitamins A and E, Omega-rich oils, Astaxanthin and healing extracts from aloe vera and willow bark. Our Moisture Mask is better known as a spa treatment in a jar due to its pampering feel, botanical scent and positive end results.

Deep Repair Roller (roller bottle): The combination of wound healing and reparative ingredients in this formula is multi faceted and powerfully effective. The Deep Repair Roller is designed to truly heal skin that has been overly exposed to the elements, suffers from eczema, acne or scarring and deep lines.

Regenerative Oil (1 oz bottle): This luxurious oil is made from organic, cold pressed Camelina oil locally sourced from Bozeman, MT. Sustainably sourced, organic and steam distilled oils are combined for softening the appearance of sun damaged, aging, dry or sensitive skin. Its pore tightening and cell regenerative qualities are due to the high amounts of anti oxidants: vitamins A & C naturally derived from Sea Buckthorn and Rose Damascene oil.

Regenerative Hydrosol (4 oz bottle): Regenerative Hydrosol is derived from the organic essential oils of rose (rose damascena) and geranium along with gem infused filtered water. This hydrosol allows your skin to stay hydrated and glowing throughout the day as you can mist your face multiple times in a day.
Ingredients

Moisture Mask: All ingredients are 100% organic: Therapeutic grade raw Montana Honey, Raw Shea Butter, Raw Mango Seed butter, Aloe extract, Willow Bark Extract, Astaxanthin from red sea algae, essential oil of rose geranium

Deep Repair Oil: Buriti Oil, Kakadu Plum Seed Oil, Perilla Seed Oil, Borage Seed Oil, Arnica, Calendula, Plantain, White Tea Extract, Copaiba Oil, Bukachiol Oil, Maracuja (Passion fruit) seed Oil, Green Coffee Bean Oil, SOD derived from enzymes of Grapefruit and Aloe vera

Regenerative Oil: Organic, cold pressed Camelina oil, Organic Sunflower seed oil and the essential oils of Geranium, Rose, Sea Buckthorn, and carrot seed

Regenerative Hydrosol: Filtered water infused with gems, the organic essential oils of rose damascena and geranium. Gems : Rose Quartz, Quartz, Amethyst, Black Tourmaline
Directions

Cleansing Oil: Have a wash cloth on hand and warm/hot water. Wet face with warm water and apply a dime or nickel sized amount of cleansing oil onto hand. Using finger tips massage Cleansing Oil into face in an upward motion. It will become milky white as the water and oil are combined. Place hot wash cloth over face and press into skin until it cools. Gently wipe impurities off of face. Repeat wiping gently until impurities disappear.

Moisture Mask: Remove a cherry sized amount from jar and rub between palms of hands to warm and soften. Gently massage into entire face, neck and chest. Allow to sit for minimum 20 minutes and up to 3 hours. Remove gently with a warm wash cloth. Follow with glō hydrosol + Oil of choice.

Deep Repair Oil: Roll product over clean skin. Use as a booster serum before applying your favorite glō oil.

Regenerative Oil: Applied morning and night, this combination of oils is perfect for those seeking a soothing, light oil for a dewy complexion from healthy, toned and supple skin. Each 1 oz bottle typically lasts 3-6 months depending on usage.

Regenerative Hydrosol: Spray liberally before and after applying your favorite glo oil. As an energy boost or to freshen your skin, spray throughout the day to increase the cellular regenerative benefits and lift your mood. The smell is heavenly and fresh!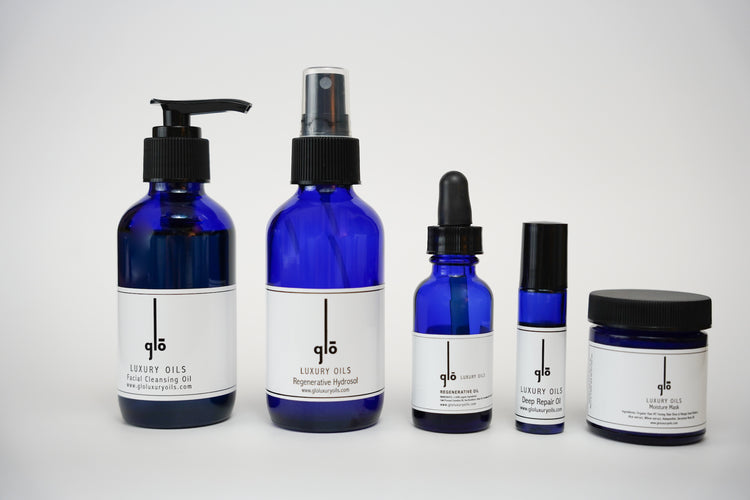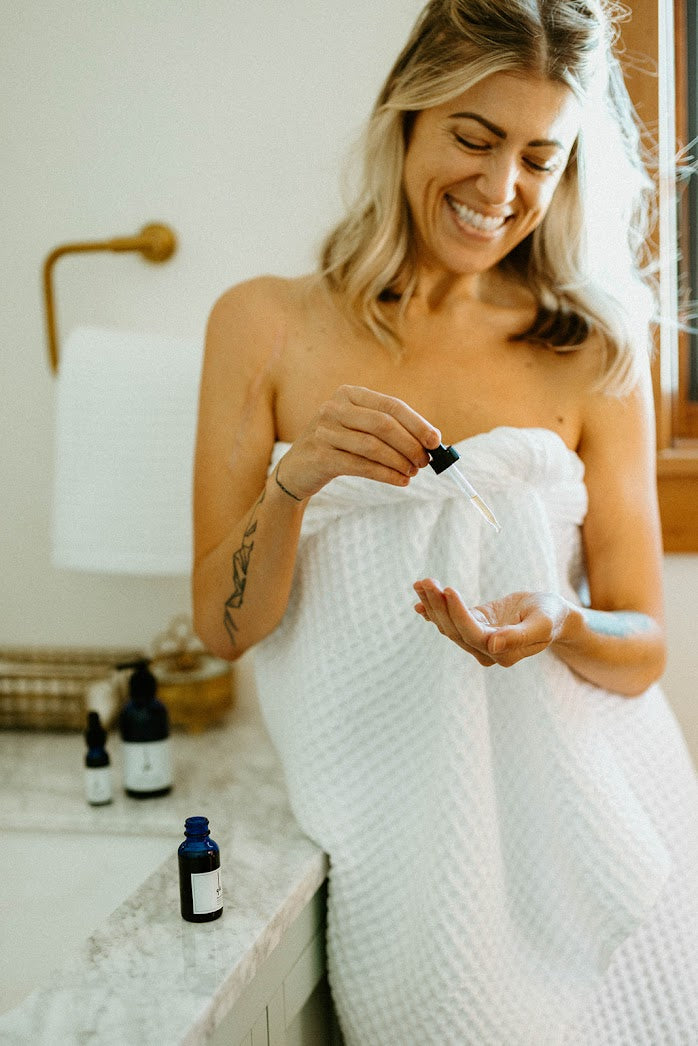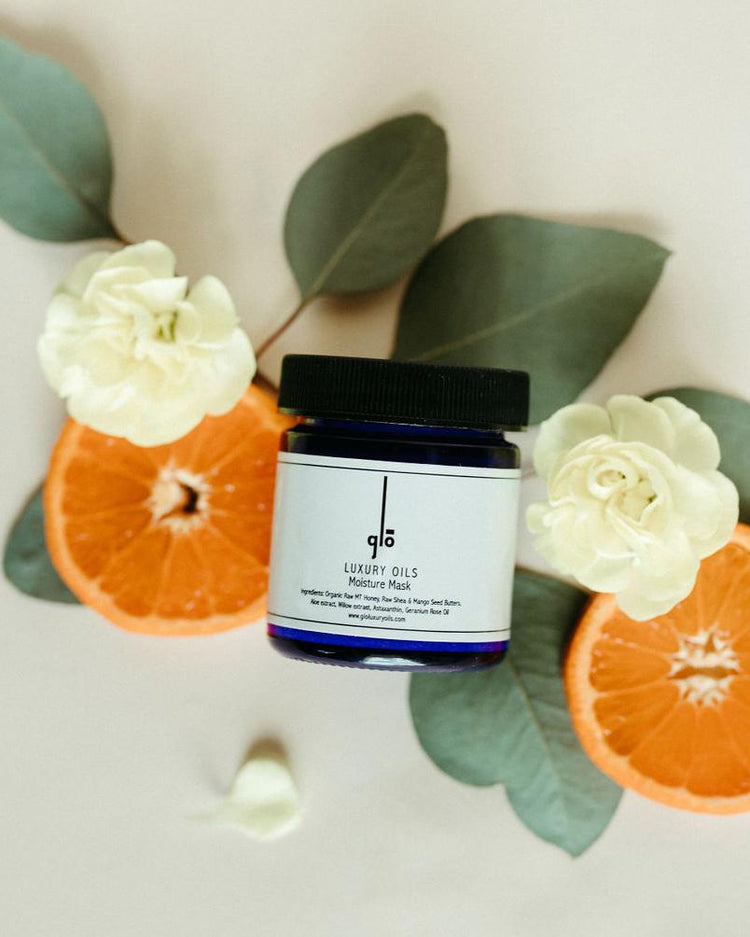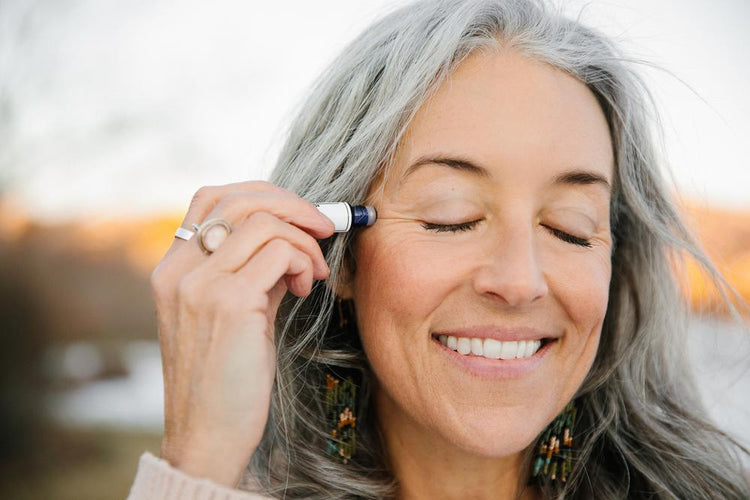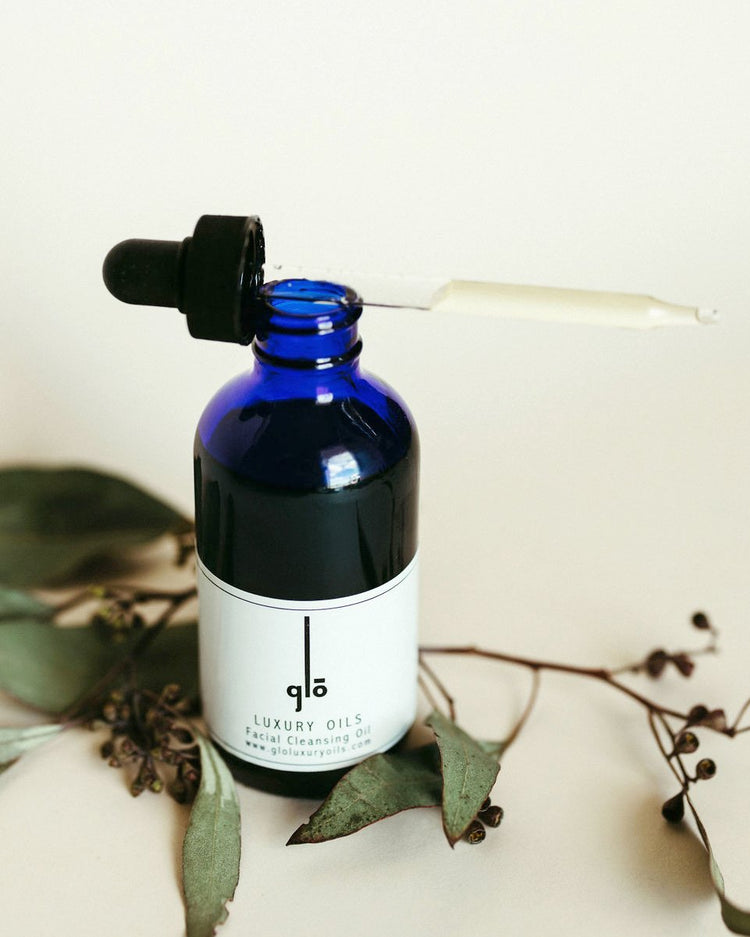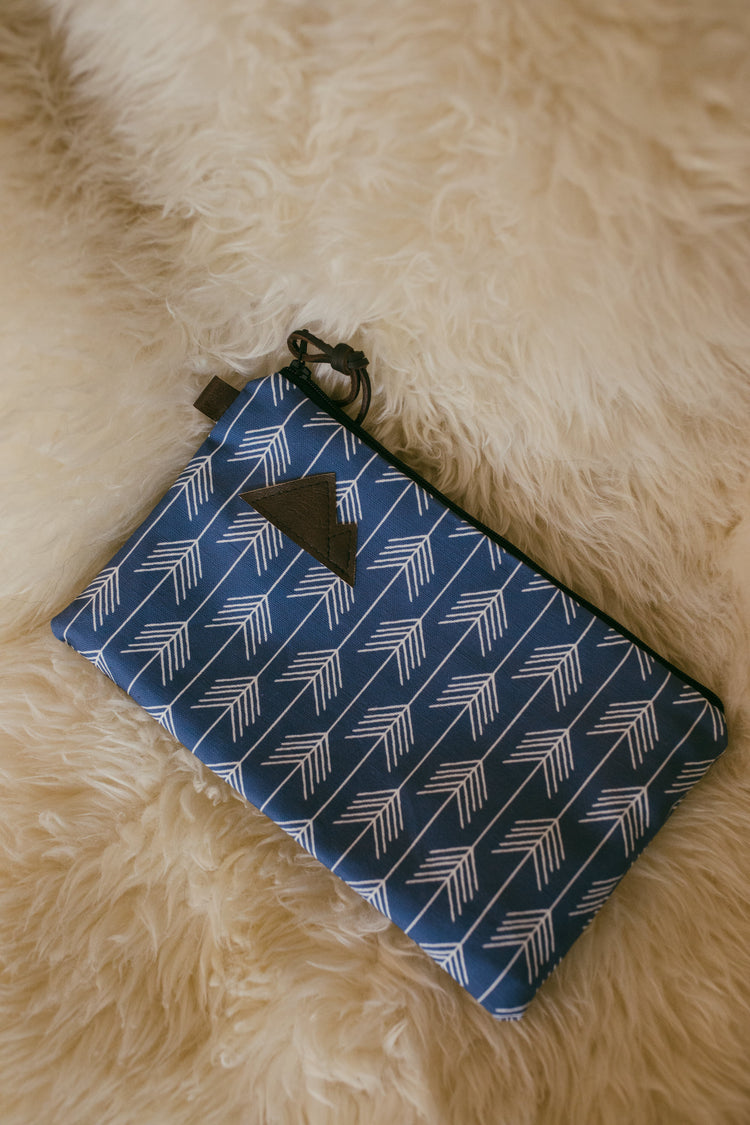 Guarantees
Ethically Sourced
Each ingredient is sourced directly from growers who support fair wages or fair trade.
Organic
All ingredients are either certified organic, or from farms who grow with organic practices as stewards of the land.
Eco-Friendly
All of our product packaging is recyclable, and our shipping materials are made out of recycled materials, reusable, and compostable.