Facial Cleansing Oil & Makeup Remover
Regular price

Sale price

$ 49.00
This luxurious facial oil and makeup remover is made from organic, cold pressed, and sustainably-harvested oils that naturally and effectively remove impurities from your skin. High quality oil cleansers lift makeup and dirt from the skin without stripping its natural sebum (oil).
Cold pressed pumpkin seed oil is a rich source of Omega fatty acids to nourish the skin along with minerals like Zinc and Selenium, which enable the skin to regenerate healthy new cells. Cold Pressed Apricot kernel oil is a great source of vitamin A & C to protect delicate skin cells from scarring and environmental toxin exposure. Expeller Pressed Sunflower Seed Oil is a light oil rich in Omegas and linolenic acid to protect and nourish the skin cells without clogging pores.
All of these oils are non comedogenic and are enhanced with antimicrobial and cellular regenerative essential oils of Neroli, Geranium & Sweet Orange, which were steam distilled or cold pressed and harvested sustainably with Fair trade practices.
This gentle facial cleansing oil is highly effective at removing impurities without clogging pores, making it ideal for oily, sensitive, or aging skin.
4 oz glass bottle
Directions

Have a wash cloth on hand and warm/hot water. Wet face with warm water and apply a dime or nickel sized amount of cleansing oil onto hand. Using finger tips massage Cleansing Oil into face in an upward motion. It will become milky white as the water and oil are combined. Place hot wash cloth over face and press into skin until it cools. Gently wipe impurities off of face. Repeat wiping gently until impurities disappear.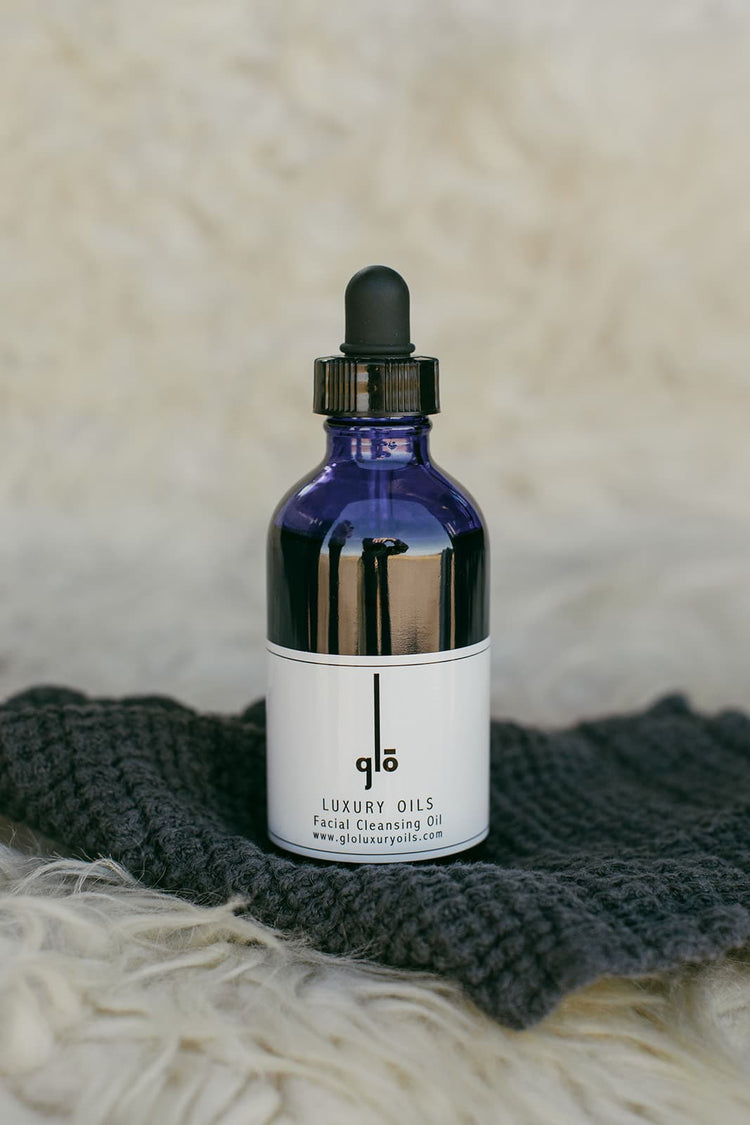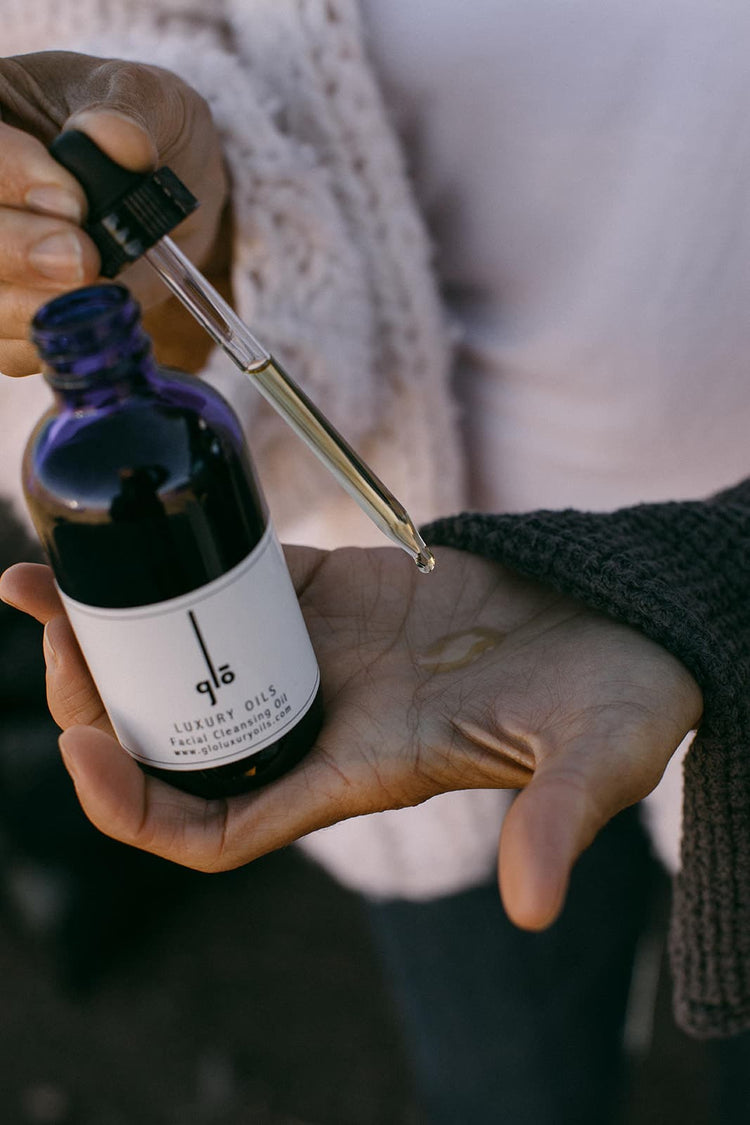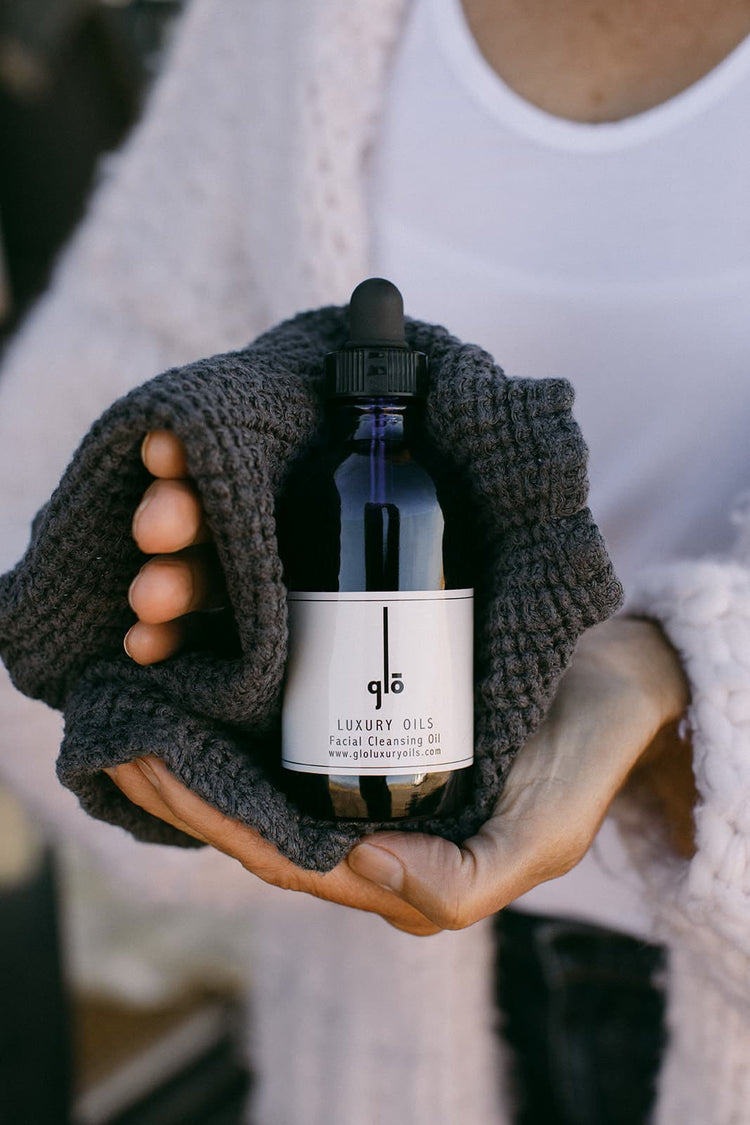 Guarantees
Ethically Sourced
Each ingredient is sourced directly from growers who support fair wages or fair trade.
Organic
All ingredients are either certified organic, or from farms who grow with organic practices as stewards of the land.
Eco-Friendly
All of our product packaging is recyclable, and our shipping materials are made out of recycled materials, reusable, and compostable.