Moisture Mask
Regular price

Sale price

$ 62.00
Formulated from 100% organic ingredients, this moisturizing face mask exfoliates dull skin while enhancing your complexion's pigment and texture. Thanks to naturally-derived ingredients like alpha hydroxy and glycolic acids, Vitamins A and E, omega-rich oils, Astaxanthin, plus healing extracts from aloe vera and willow bark, your face will feel pampered and revitalized.
Our Moisture Mask is better known as a spa treatment in a jar due to its soothing feel, botanical scent and positive end results. 
This rejuvenating Moisture Mask essentially does it all!
1.7 oz jar
Why It Works

The revitalizing and balancing qualities in the moisturizing mask are due to key ingredients containing live, enzymatic activity and vitamin rich plant nutrients.

Therapeutic-grade raw Montana honey is rich in live enzymes, natural Alpha-hydroxy Acids (like Gluconic acid) that gently dissolve dead skin cells. These acids also increase elasticity, balance out oily skin, stimulate collagen production, and minimize fine lines.

The B vitamins and nutrients in raw honey especially work to heal inflamed, irritated skin, brighten the complexion, even skin tone and lighten scars and age spots. Raw honey also fights bacteria while calming eczema and nourishing sensitive chapped skin.

Raw Shea Butter is a powerfully healing ingredient derived from the kernel of the fruit known as the shea nut (similar to an avocado pit) and cold pressed into a nutrient rich butter high in essential fatty acids, vitamins A and E.

The cinnamic acid in raw shea butter acts as a key anti inflammatory agent making it extremely healing to skin types ranging from acne or eczema prone to sun damaged or sensitive, chapped skin. The fatty acid profile of raw shea butter also supports collagen and elastin to strengthen the integrity and elasticity of the skin.

Raw Mango Seed Butter is a natural source of vitamin A to help reduce fine lines, sun damaged skin and scarring. The essential fatty acid profile helps alleviate eczema, psoriasis, sunburn and dry patches without clogging pores, making this mask ideal for acne prone or dry skin.

Aloe Vera Extract is calming to irritated, inflamed and dry skin. Aloe is known as the best healing agent for minor wounds and soft tissue cells making it the perfect addition to our mask.

Willow Bark is known for its astringent qualities while also calming inflamed, sensitive skin. The hero in this moisture mask is Astaxanthin, naturally derived from red sea algae. This carotenoid-rich nutrient contains significantly more antioxidants than other superfood heroes like blueberries, and is claimed to be anywhere from 10 to 100 times more powerful than other carotenoids such as beta-carotene and lycopene (think carrots, watermelon, tomato). Astaxanthin synergistically works with vitamins A, C, E, alpha hydroxy and essential fatty acids in this mask to reveal a well toned, healthy complexion.

Essential Oil of Rose Geranium (directly sourced from Washington) is well known for its high content of vitamin C and elastin and collagen boosting qualities. The aromatic benefits of this essential oil is uplifting and calming.

NOTE: These ingredients harden just like butter in temperatures below 76F. Rub between palms of hands to warm it into an oily like consistency. DO NOT MICROWAVE as it will kill all enzymes and active ingredients!
Ingredients

All ingredients are 100% organic: Therapeutic grade raw Montana Honey, Raw Shea Butter, Raw Mango Seed butter, Aloe extract, Willow Bark Extract, Astaxanthin from red sea algae, essential oil of rose geranium
Directions

Remove a cherry sized amount from jar and rub between palms of hands to warm and soften. Gently massage into entire face, neck and chest. Allow to sit for minimum 20 minutes and up to 3 hours. Remove gently with a warm wash cloth. Follow with glō hydrosol + Oil of choice.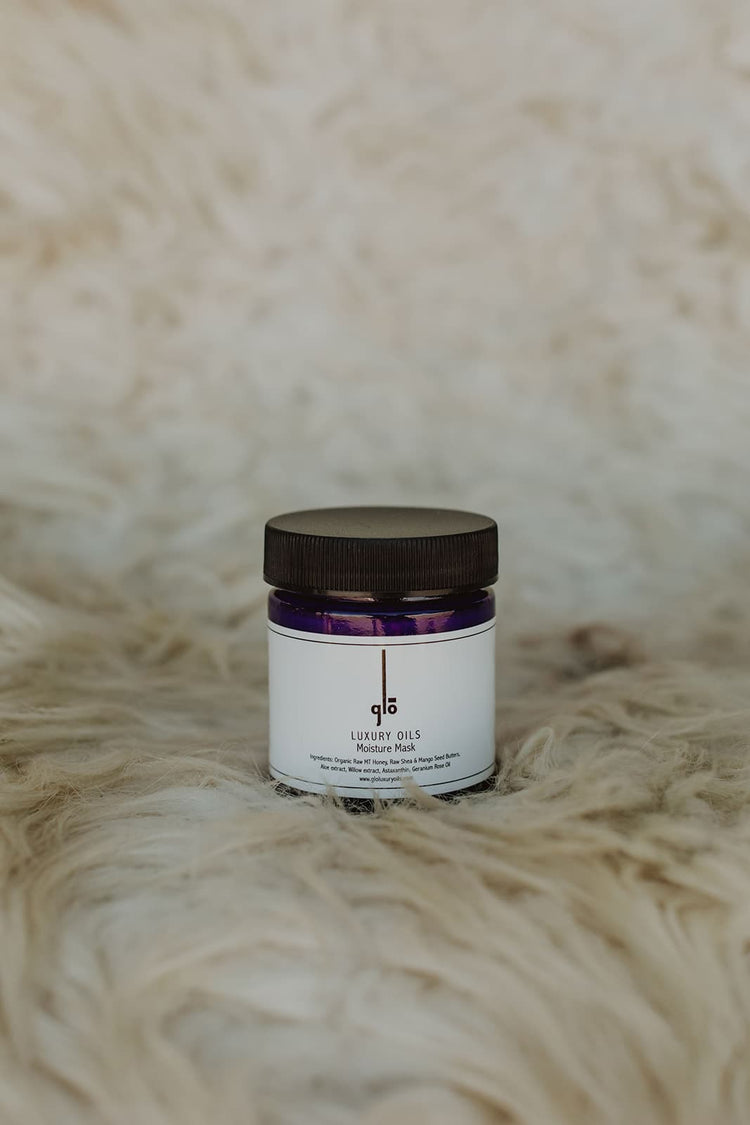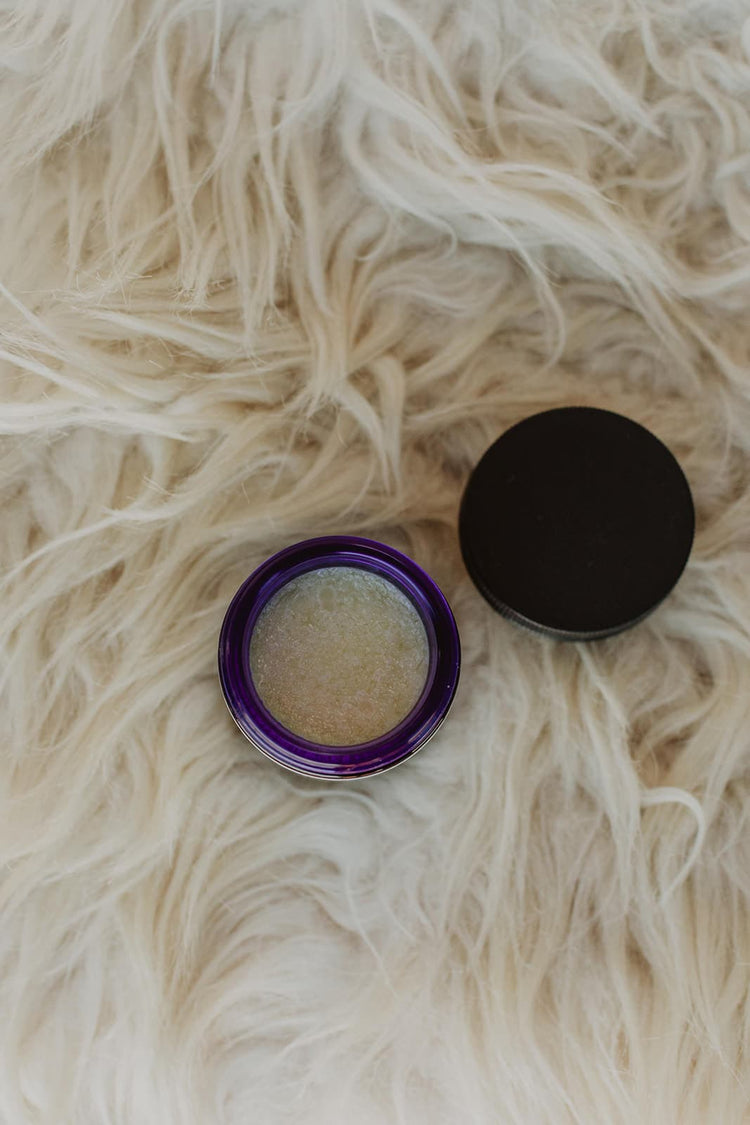 Guarantees
Ethically Sourced
Each ingredient is sourced directly from growers who support fair wages or fair trade.
Organic
All ingredients are either certified organic, or from farms who grow with organic practices as stewards of the land.
Eco-Friendly
All of our product packaging is recyclable, and our shipping materials are made out of recycled materials, reusable, and compostable.