Blemish Free Oil + Blemish Free Hydrosol
Regular price

Sale price

$ 96.00
This skincare set is designed to work in combination to prevent acne and scarring from breakouts. Used together, the blemish-free hydrosol and light face oil work synergistically to treat and prevent acne, calm irritated, red skin, fight bacteria, keep pores clean, reduce swelling and diminish scarring.
Key ingredients include essential oils which act as natural, antimicrobial, anti-fungal, antibacterial, and antiseptic agents to combat acne.
Buy these gentle but effective acne products as a set and save!
Included in this skincare set for acne:
Description of products

Blemish Free Oil (1 oz bottle): This oil is made from a combination of 10 therapeutic grade essential oils. Due to nut allergies we use cold pressed and organic Camelina (flower) oil and sunflower seed oil as the carrier (main) oil because it is hypoallergenic and closest to the natural skin oil known as sebum. While using oil on oily skin seems counter intuitive, this combination of oils is non clogging and contains astringent qualities to fight bacteria and maintain clear pores. The essential oils used in this product have anti microbial/ bacterial and anti fungal properties combined to restore skin to a clear and supple state. There are also anti inflammatory qualities in these oils to soothe irritated skin. This product is also an excellent choice for relieving rashes, insect bites and sun burned skin.

Blemish Free Hydrosol (4 oz bottle): Mist your way to calm, clear skin! This hydrosol is formulated with aloe, filtered water and essential oils to fight bacteria and calm irritated skin. Whether you are fighting acne, calming rashes or simply need protection from bacteria (think sweat and mask wearing for a prolonged time) this hydrosol does it all. The ingredients are combined specifically to combat breakouts and quiet inflammation. It also makes a great skin cleanser when water is not available (camping or immediately post workouts) by dampening a cotton cloth with the hydrosol and wiping bacteria off of skin.
Ingredients

Blemish Free Oil Ingredients : Montana grown cold pressed organic Camelina oil, Sunflower seed oil, Cranberry seed oil, Sea Buckthorn oil and essential oils of: lavender (Washington grown), Juniper, (Oregon grown) Neroli, Frankincense, Chamomile (Washington grown), Geranium (Washington grown), Melaleuca

Blemish Free Hydrosol Ingredients: Filtered water, Aloe, EO: Lavender, Juniper, Roman Chamomile, lemongrass, Helichrysum, Carrot seed
Directions

Blemish Free Oil Directions: Applied morning and night, 2-3 drops of this blend of oils is perfect for those seeking to prevent or eliminate acne. It is non drying and non comedegenic, making it a wonderful choice for sensitive skin as well.

Blemish Free Hydrosol Directions: Mist face before and or after applying your favorite glō oil. Mist face and mask before wearing mask for extended hours. Mist face pre and post workout to avoid break outs. Mist over eczema or rashes to calm the skin.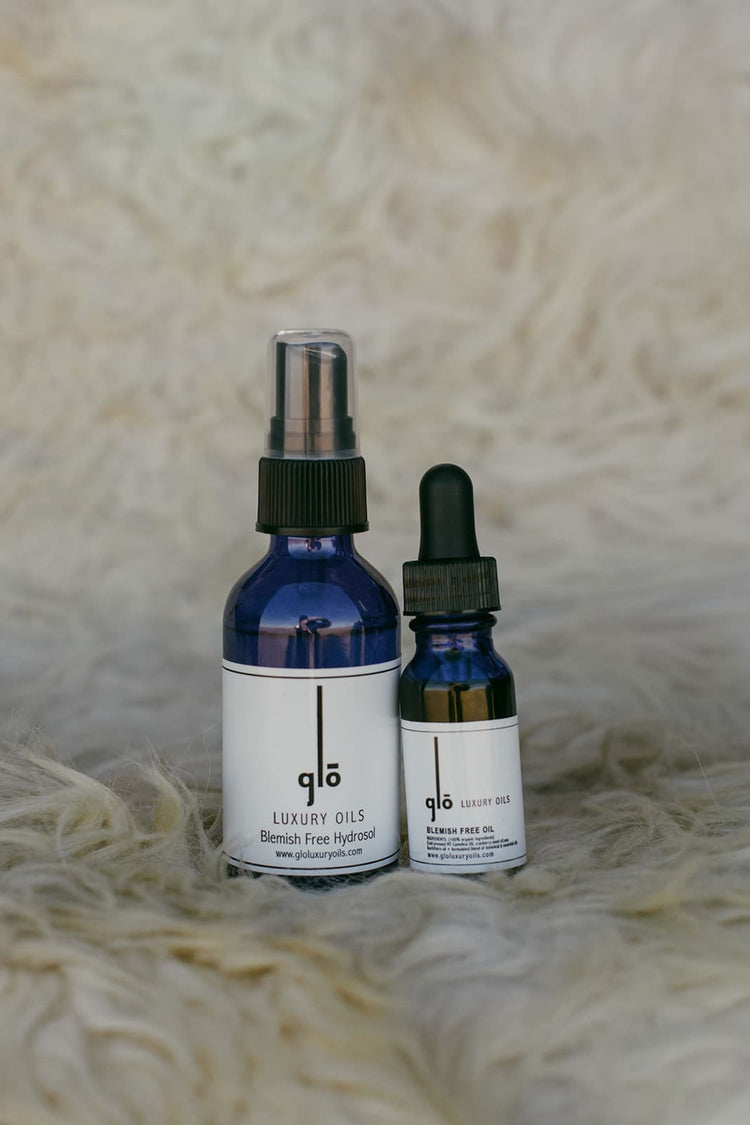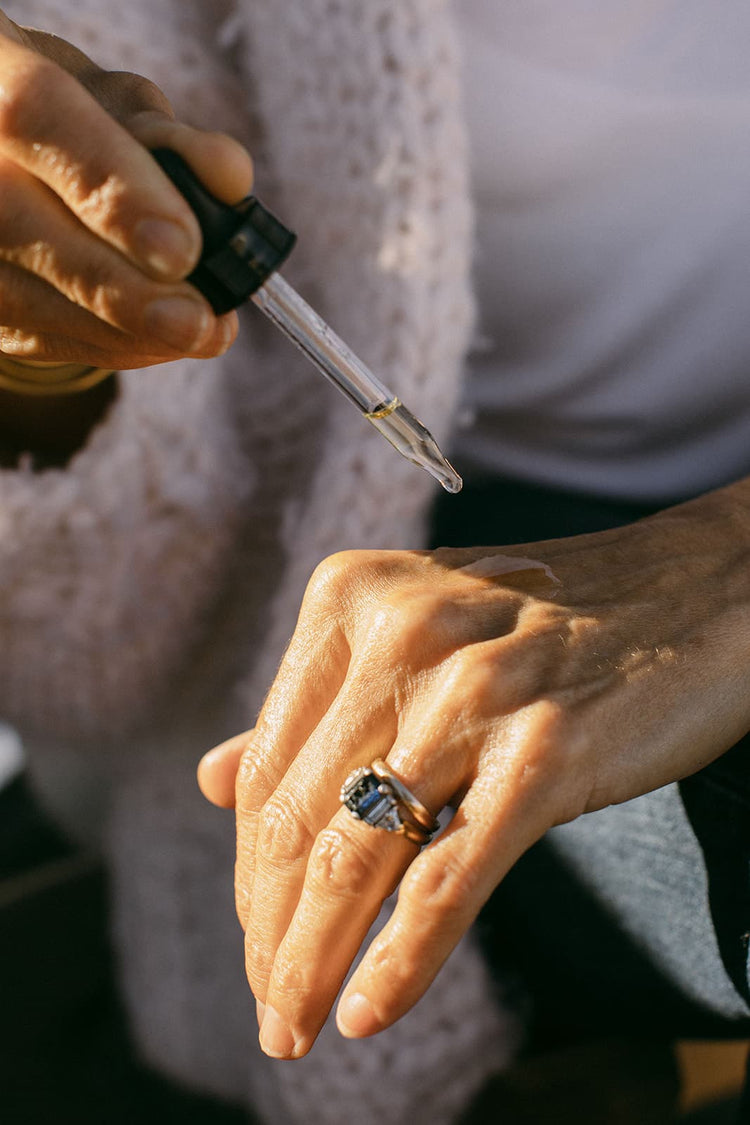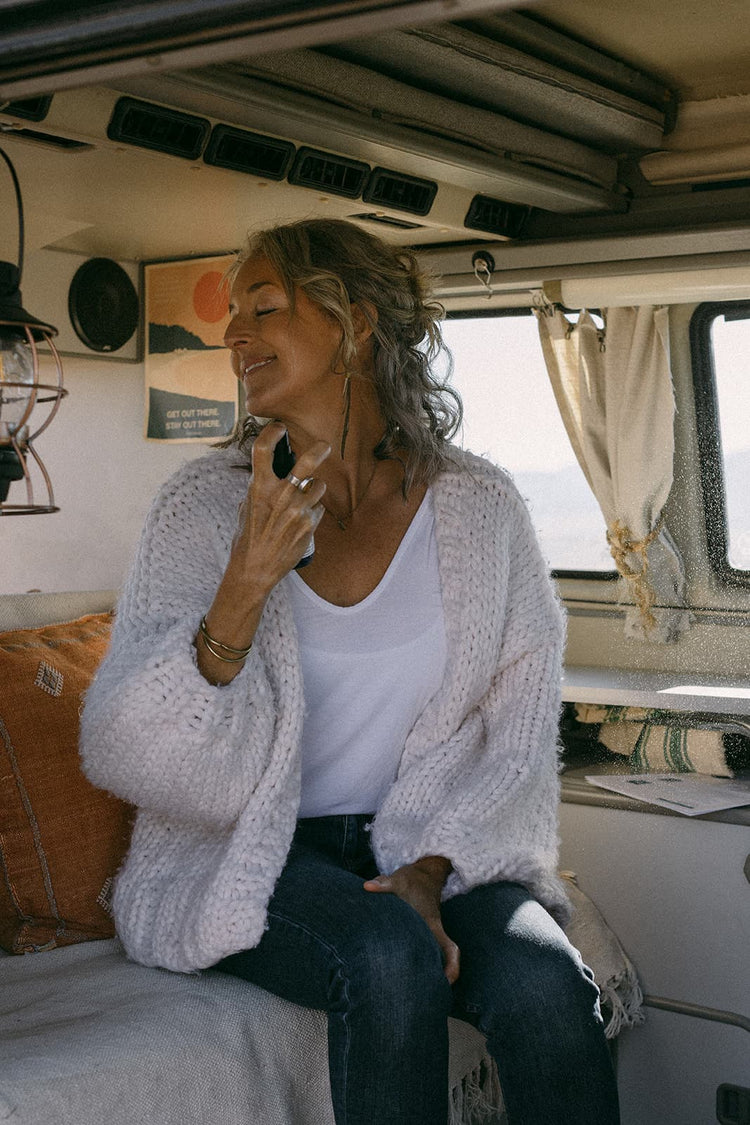 Guarantees
Ethically Sourced
Each ingredient is sourced directly from growers who support fair wages or fair trade.
Organic
All ingredients are either certified organic, or from farms who grow with organic practices as stewards of the land.
Eco-Friendly
All of our product packaging is recyclable, and our shipping materials are made out of recycled materials, reusable, and compostable.