Spruce Body Scrub
Regular price

Sale price

$ 48.00
This freshly batched Spruce Body Scrub is formulated to not only slough off dry, dull layers of skin but also to alleviate muscle soreness and enable you to wash your stress down the drain.
When I think of winter and holidays, I immediately go to the scent of pine forests, inward perspectives and festivities. Often times, we end up feeling depleted and stressed during the holiday months. Let's not do that this year! I challenge you to use this Pine Body Scrub as a means to press pause. Allow this pine scented, muscle soothing body scrub to transport you to a place of inner bliss. Take a second to breathe in the calming yet invigorating scent and massage the scrub into your skin as you thank your body for all that it does for you. Express deep gratitude during this ritual.
Ingredients: Harvested from the glō garden: Spruce Infused Jojoba & Argon Oil, spruce needles. Mineral rich salt from Peru, Arnica Oil
Additional Details

High Vibrational Qualities:

Crushed Turquoise stone is filled with energetic qualities to calm the mind and enable you to find clarity to identify and shed what no longer serves you. It is uplifting with its freeing qualities to communicate love and clarity to your skin.

These jars were placed under the full moon eclipse (11/19) to charge the energetic qualities

Each jar was filled with the following loving mantra: "As I scrub away my dead skin, stressors and negativity I find gratitude in washing away what no longer serves my highest self"
Ingredients

Spruce infused Argan oil (glō garden harvested), Spruce needles, arnica oil, cold pressed pine & cypress oils, Owyee essential oil, Moroccan Rassoul clay
Directions

After scrubbing the dead skin layers off of each limb; rinse...rinse your stress and negative self talk right on down the drain. Imagine your stress and negativity falling away, leaving you lighter and more vibrant. This is the ultimate self care ritual with its nourishing ingredients and high vibrational healing practice to help you enjoy the holidays by bringing forth your best self.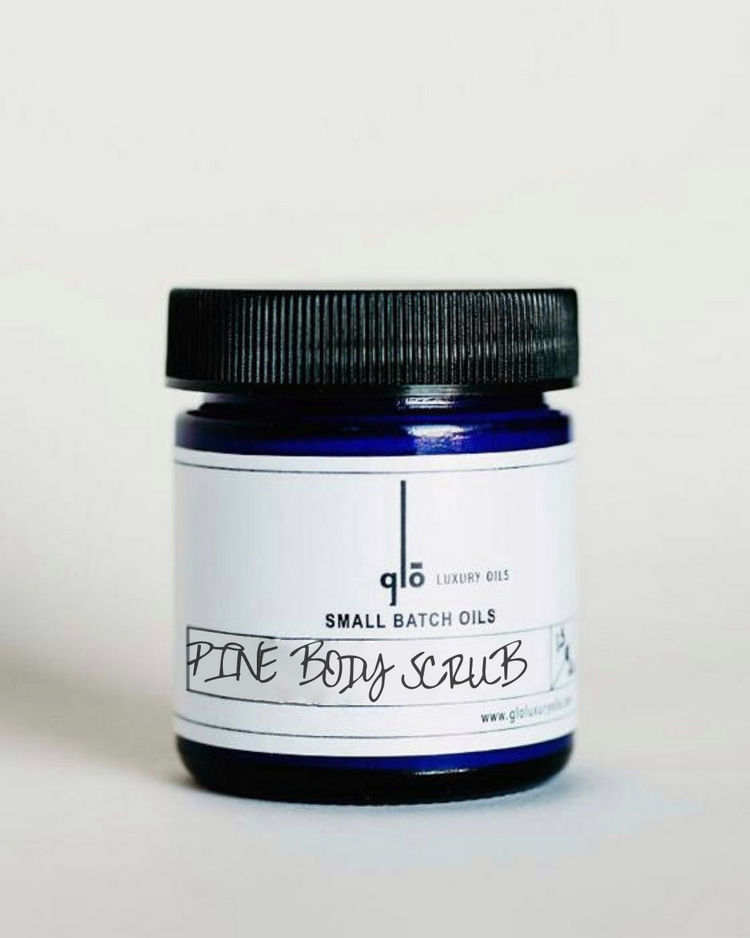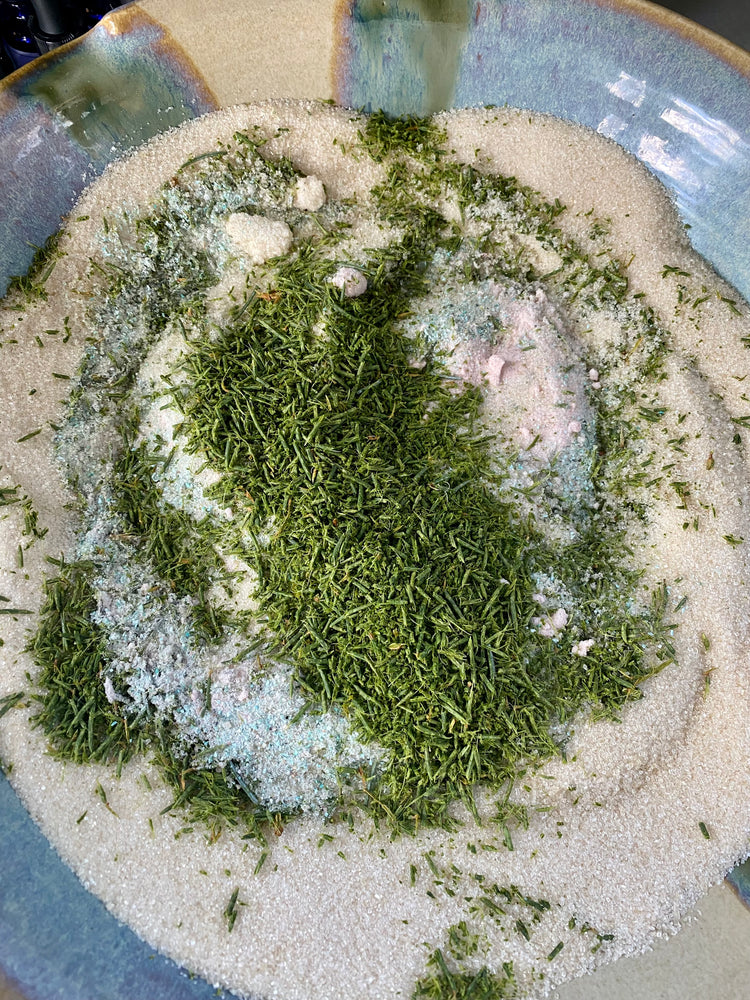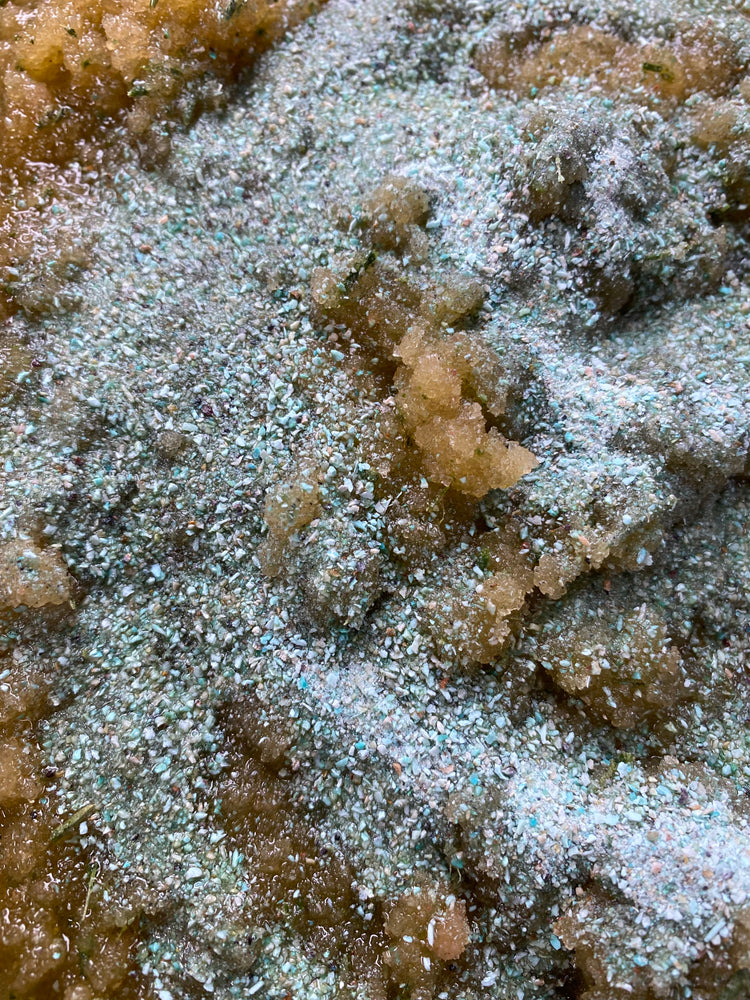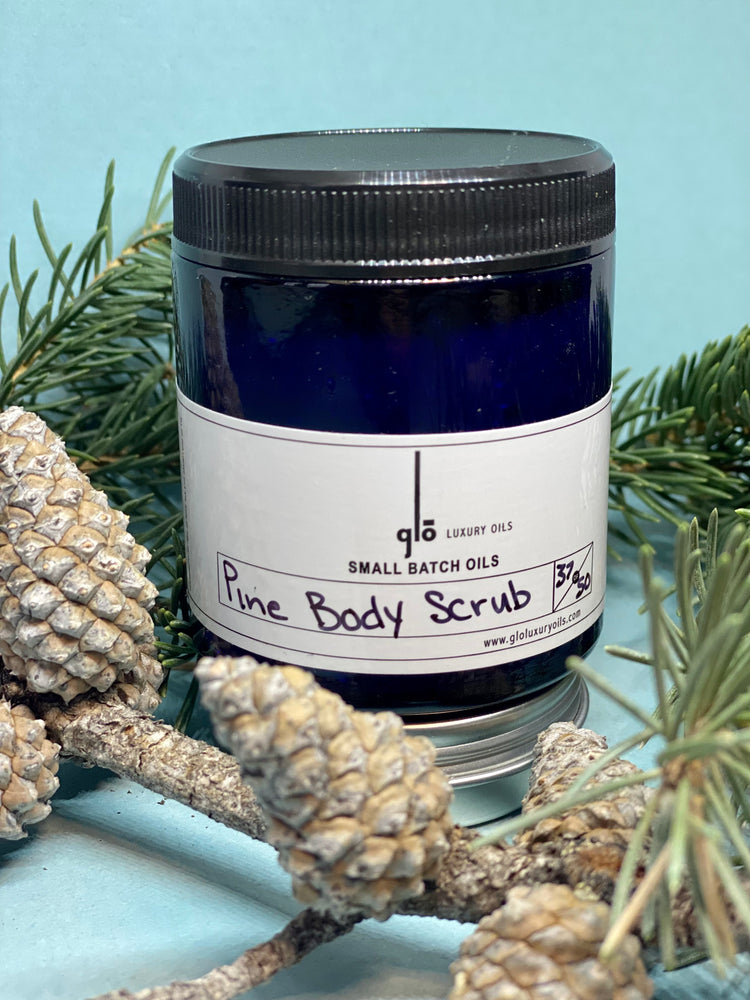 Guarantees
Ethically Sourced
Each ingredient is sourced directly from growers who support fair wages or fair trade.
Organic
All ingredients are either certified organic, or from farms who grow with organic practices as stewards of the land.
Eco-Friendly
All of our product packaging is recyclable, and our shipping materials are made out of recycled materials, reusable, and compostable.