Body Love Oil
Regular price

Sale price

$ 48.00
This organic body oil calms irritated, dry skin while protecting it from sun damage and helping regenerate new, healthy skin cells.
A luxurious batch of body oil that is truly Farm to Skin, Body Love's base is camelina oil from a small grower in Montana (Biomega3) named Bill. Camelina oil is soon to surpass fish oil in its omega 3 fame. It is grown and cold pressed here in Montana, preserving its high Vitamin E and omega-3 content and is known for its anti-inflammatory properties.
The rose geranium essential oil comes from Evening Light Lavender Farm. Rose geranium essential oil is known to boost elastin and collagen in the skin, regenerate and strengthen the integrity of new skin cells while aromatically uplifting and calming the mind!
The scent and healing qualities in this product from rose geranium essential oil is tantalizing and almost intoxicating! If you enjoy the Regenerative Hydrosol for the face, you will LOVE this luxurious body oil!
The Origin Story

On a trip to Washington, I visited a small farm called Evening Light Lavender Farm which allowed me to source directly from Sandra, the grower and distiller. Sandra is so passionate about growing lavender, rose geranium, yarrow, and so many more plants for the sake of healing and sharing the beauty of God's country and mother earth. Wondering if the oil is organic? Yes, Sandra went through the arduous and tedious process of USDA certified Organic growing practices. She not only grows her plants organically, but she distills them into essential oils and true hydrosols in a way that preserves the healing qualities of the plants as well. The small amount sourced enabled me to create a beautiful batch of 50 luxurious body oils!
Ingredients

Organic Ingredients: Camelina Oil, Sunflower Seed Oil, Argan Oil, Rose Geranium Essential Oil Size: 4oz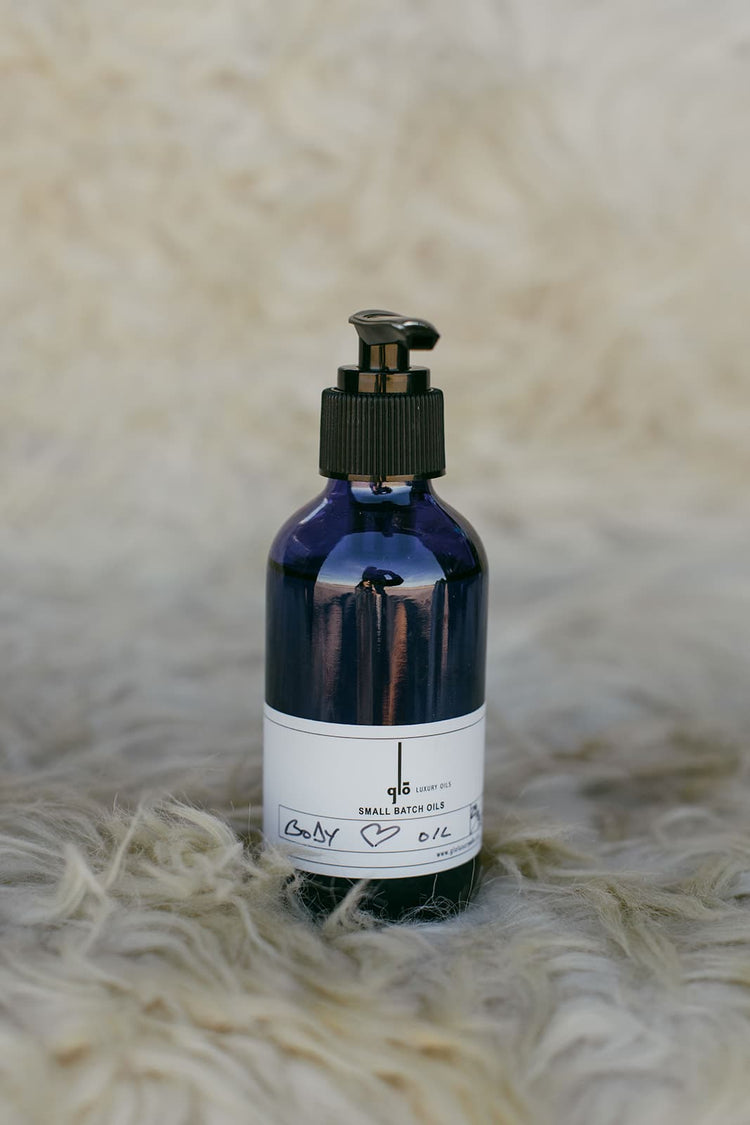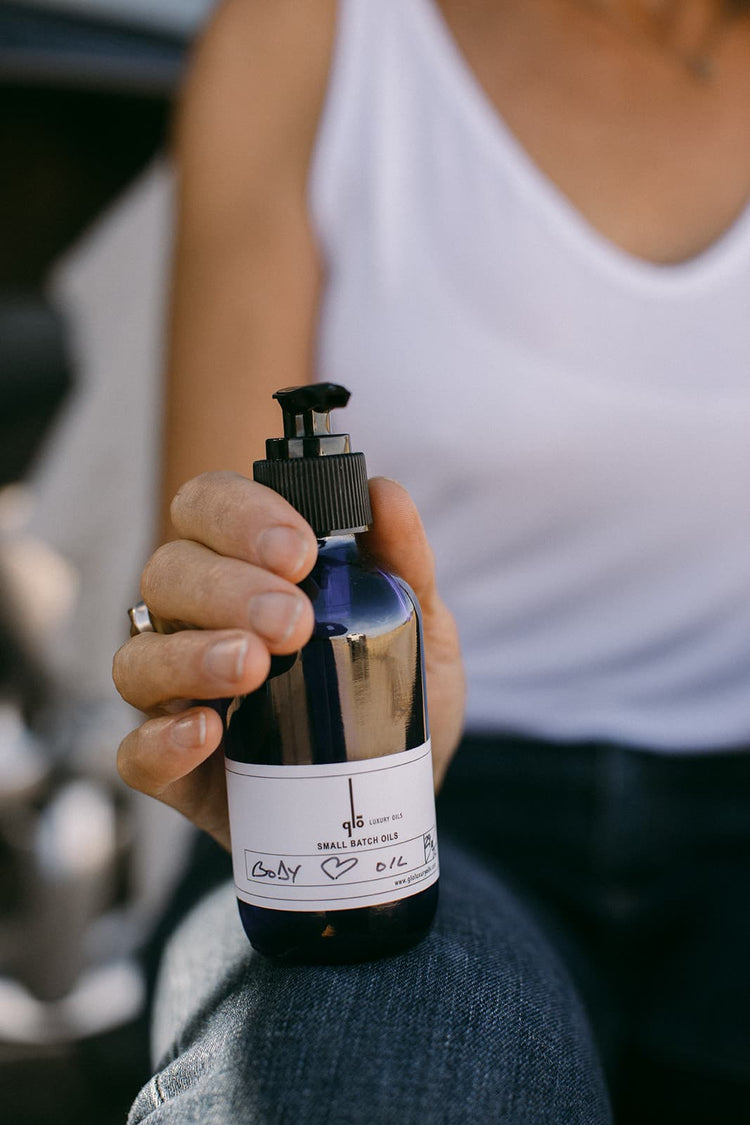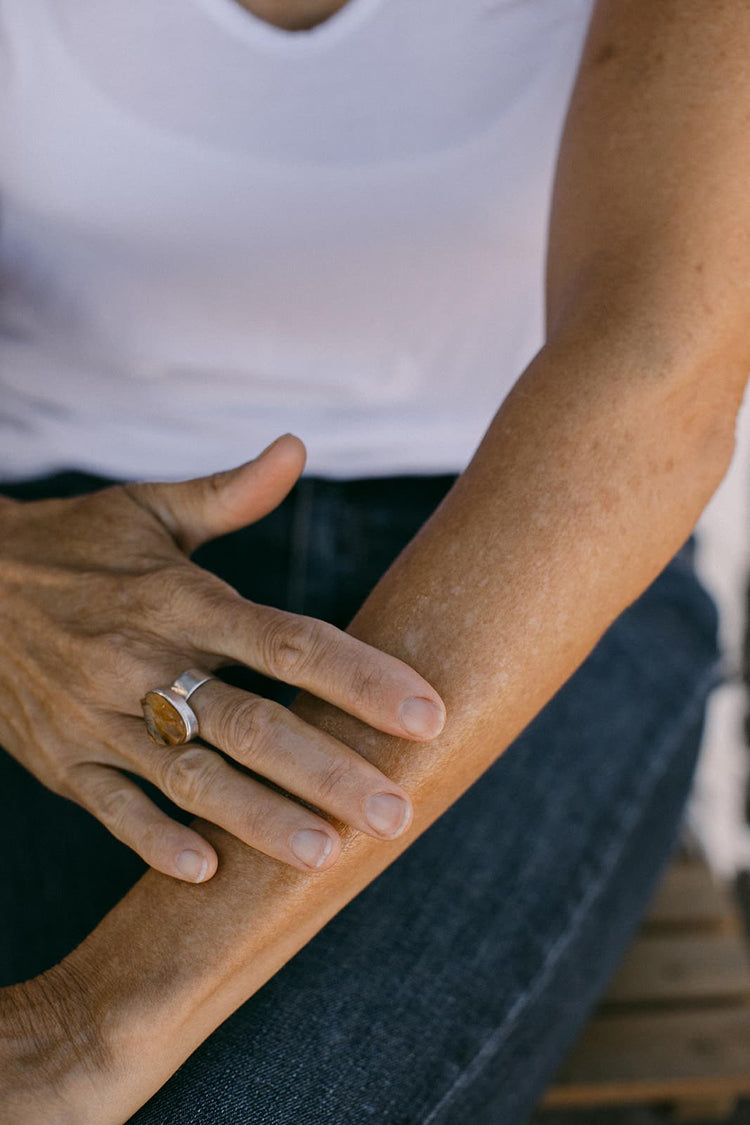 Guarantees
Ethically Sourced
Each ingredient is sourced directly from growers who support fair wages or fair trade.
Organic
All ingredients are either certified organic, or from farms who grow with organic practices as stewards of the land.
Eco-Friendly
All of our product packaging is recyclable, and our shipping materials are made out of recycled materials, reusable, and compostable.