Face Balm aka: the Bomb Balm (2 oz)
Regular price

Sale price

$ 70.00
2 oz
Our moisturizing face balm for dry or sensitive skin uses soothing ingredients to hydrate the face and protect against extreme weather and dry climates. This soothing balm is designed for all skin types to layer over your favorite glo organic face oils or to be used as a healing overnight mask.
The healing combination of raw shea butter, regenerative essential oils, blue algae and white tea extract act as a protective, calming barrier for dry, sensitive skin. Whether you spend time in extreme weather conditions, or simply work and live in dry temperatures or chronically deal with chapped skin, this balm rises to the occasion.
The healing face balm ingredients are rich in Vitamin E, omega fatty acids, polyphenols and antioxidants to plump, soothe and regenerate fresh new skin cells. Many ski instructors and outdoor enthusiasts call this the "Ski jacket for the face" its that bomber layer that keeps your skin soft and supple during the gnarliest adventures!
Even the thirstiest skin will feel satiated with this glo protective and calming face balm.
AKA: the Bomb Balm!
Description

This is one of those "You asked for it!" products. So many of us living in mountain towns are exposed to harsh weather conditions. SO many skiers have come to me asking about skin rashes, chin chafe and cheek burns from cold, windy conditions. I even have men asking for a thicker product to layer over their moisturizers or simply coat their faces after a day in the elements fishing, hunting or ski guiding. I am thrilled to be meeting the growers during a trip to Morocco in 2023.
Ingredients

Blue Tansy (related to chamomile) Its anti-inflammatory characteristics make it ideally suited for conditions of skin inflammation such as eczema, psoriasis, and acne. It also has properties that fight off oxidative stress from the environment, helping to lighten hyperpigmentation and sun damaged skin.

Blue Algae & Butterfly Pea Shoots are pigment-rich ingredients called anthocyanin. These plant nutrients that work wonders on the skin and are a great source of antioxidants packed with essential amino acids and minerals. they boost skin moisture by preventing water loss, and protect against free radicals from environmental pollution and excess UV rays.

Frankincense is excellent for fading discoloration in the skin as well as fighting cancer cells and boosting cellular regeneration.

Lavender is known for its calming and antibacterial qualities.

White Tea extract has powerful polyphenols to correct sun damaged cells and protect from air pollution.

Raw Shea Nut Butter contains beta carotene and vitamin E to prevent acne breakouts, soothe dry irritated skin and deeply nourish the cells.

Marula Oil is high in antioxidants, essential fatty acids and amino acids making it beneficial for acneic skin as well as dry and damaged skin.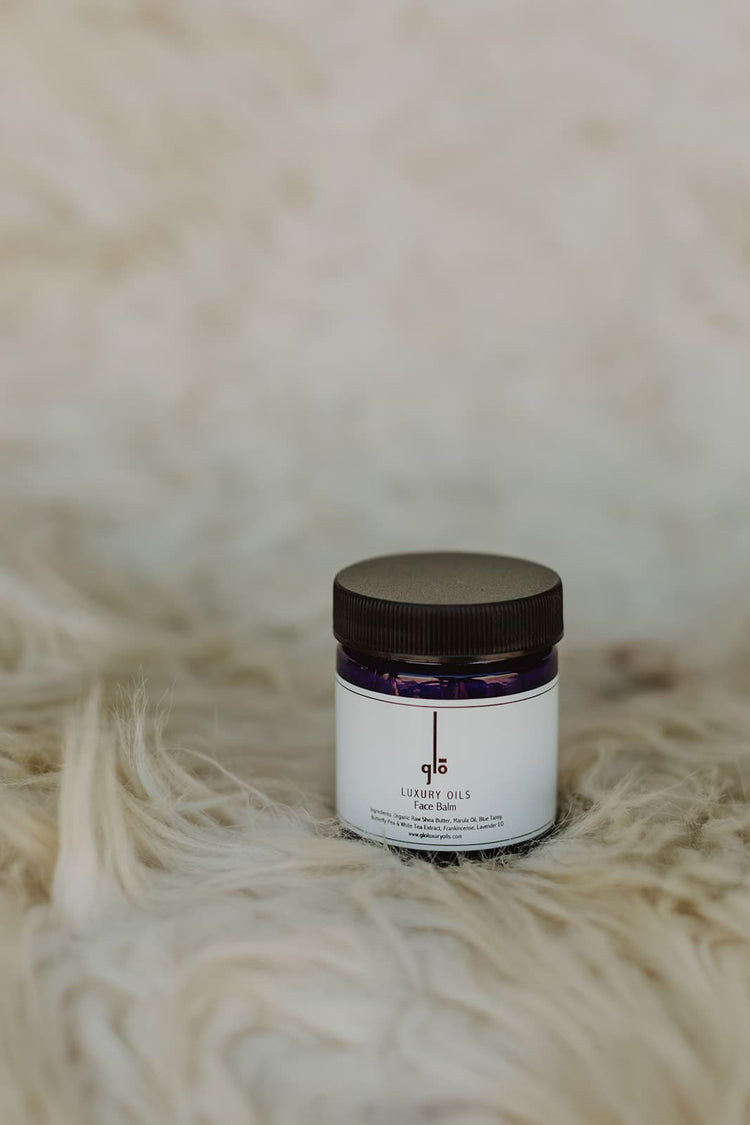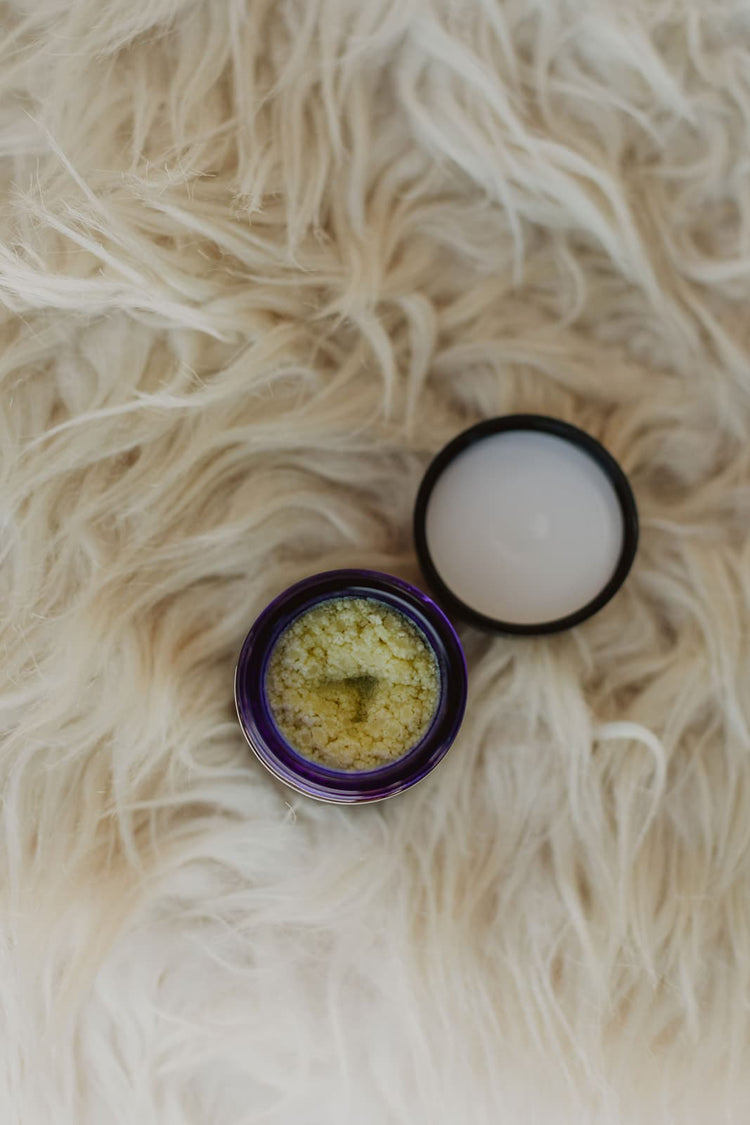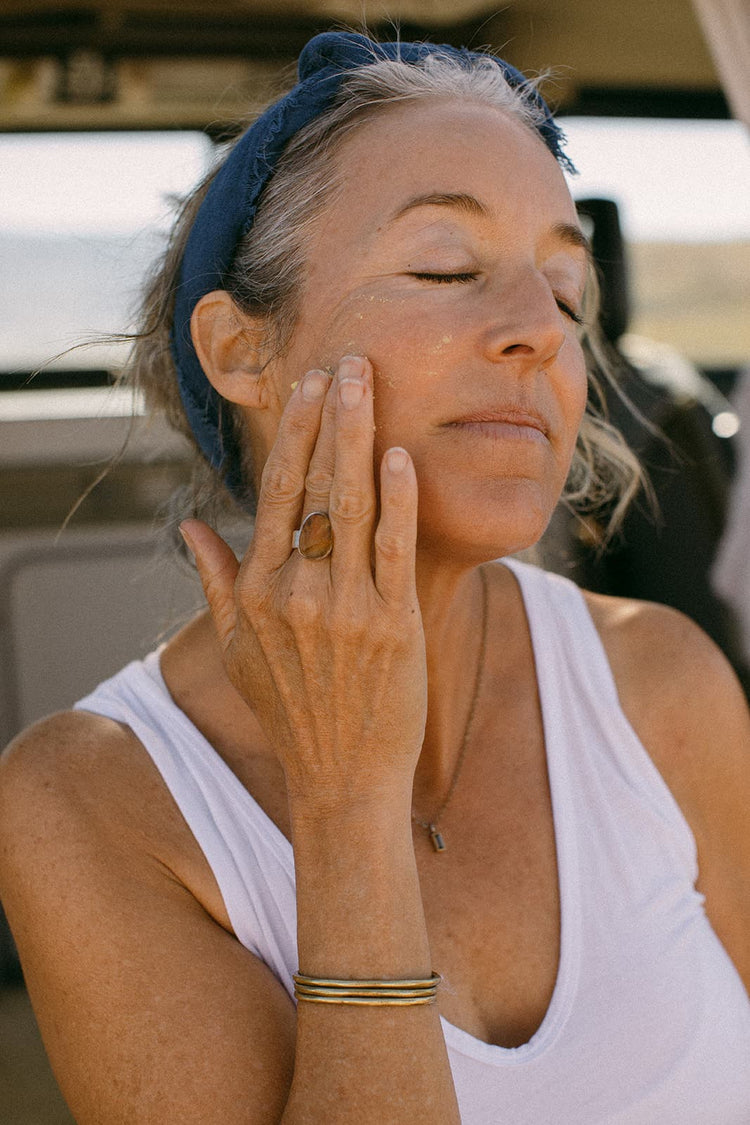 Guarantees
Ethically Sourced
Each ingredient is sourced directly from growers who support fair wages or fair trade.
Organic
All ingredients are either certified organic, or from farms who grow with organic practices as stewards of the land.
Eco-Friendly
All of our product packaging is recyclable, and our shipping materials are made out of recycled materials, reusable, and compostable.