Regenerative Oil + Eye & Night Repair
Regular price

$ 140.00

Sale price

$ 138.00
Purchase these two oils together and save! Used together, these oils work synergistically in helping to regenerate collagen and cellular growth for a smooth, even complexion. Using the Eye Repair nightly rejuvenates dry skin by delivering continued moisture and nutrients while you sleep. A daily dose of glo Regenerative Treatment provides daily sun protection (SPF 8-10) and the vitamins (A & C) and phyto nutrients your skin needs to stay supple and even toned. Because the base oils are as close to the natural human skin sebum, these oils absorb into the skin beautifully without clogging pores or leaving an excessively shiny residue.

This set typically lasts 3-6 months if using each product once per day. Some customers make it last even longer! 
Included in the set: Regenerative Treatment (1 oz bottle) and Eye & Night Repair (0.5 oz bottle)
Description

Regenerative Treatment: Vitamins A & C naturally derived from Sea Buckthorn and Rose Damascene oil. A main ingredient, rose oil is renowned for its vitamin C rich healing qualities of eliminating scars, boosting collagen and soothing rosacea and eczema. Given that it takes 2000 rose petals to make less than 1 ml of rose oil, one can appreciate the value and healing properties of this precious oil. Essential oil of Carrot seed offers natural vitamin A and natural SPF protection. Sea Buckthorn oil boasts vitamin A, C and beta carotene for fighting free radical damage and rejuvenating tired skin. Essential oil of Geranium is beneficial to cellular growth and elasticity as well as pore tightening.

Eye & Night Repair: A perfect treatment for those exposed to extreme elements or who wish to nourish dry or mature skin naturally. Each 1/2oz bottle typically lasts 3-6 months if used once or twice daily. All of the essential oils are therapeutic grade and sourced from small sustainably minded farms for optimal integrity and results.
Ingredients

Regenerative Treatment: Organic, cold pressed Camelina oil, Organic Sunflower seed oil and the essential oils of Geranium, Rose, Sea Buckthorn, and carrot seed

Eye & Night Repair: Sunflower Seed Oil, Natural Vitamin E oil, Cranberry seed oil, Pomegranate seed oil, and essential oils of: lavender, rose, geranium, palmarosa, chamomile, neroli, jasmine, helichrysum.
Directions

Just a few drops goes a long way! Simply use 2-3 drops and massage into face and décolletage. It only takes 1-2 drops of the Eye Repair Treatment to cover the skin around your eyes. Gently dab into skin below the brows and around your beautiful smile lines.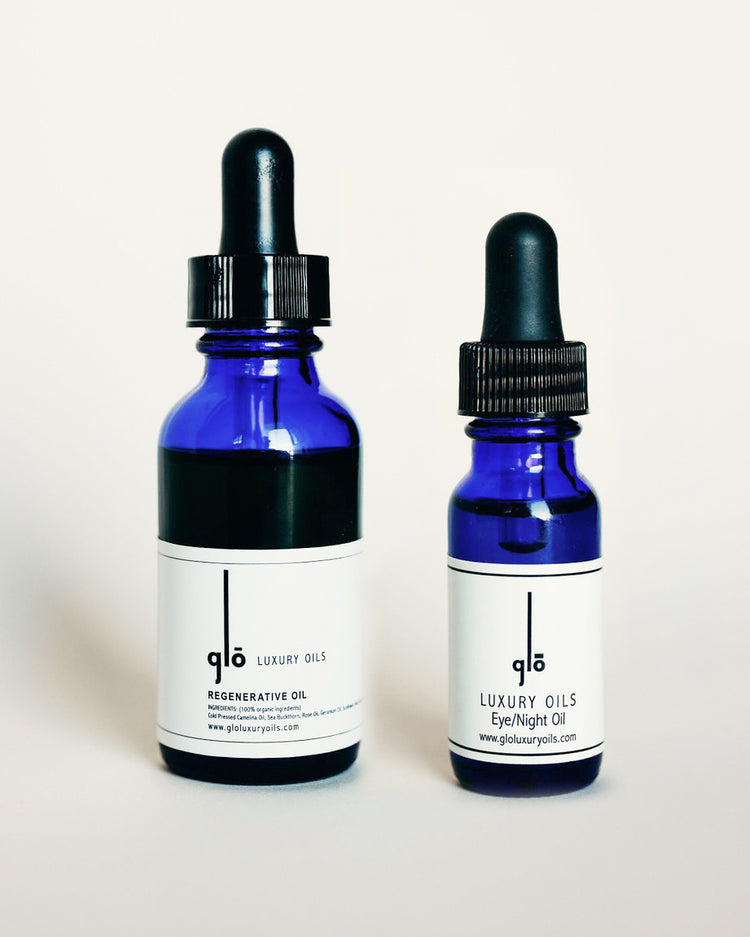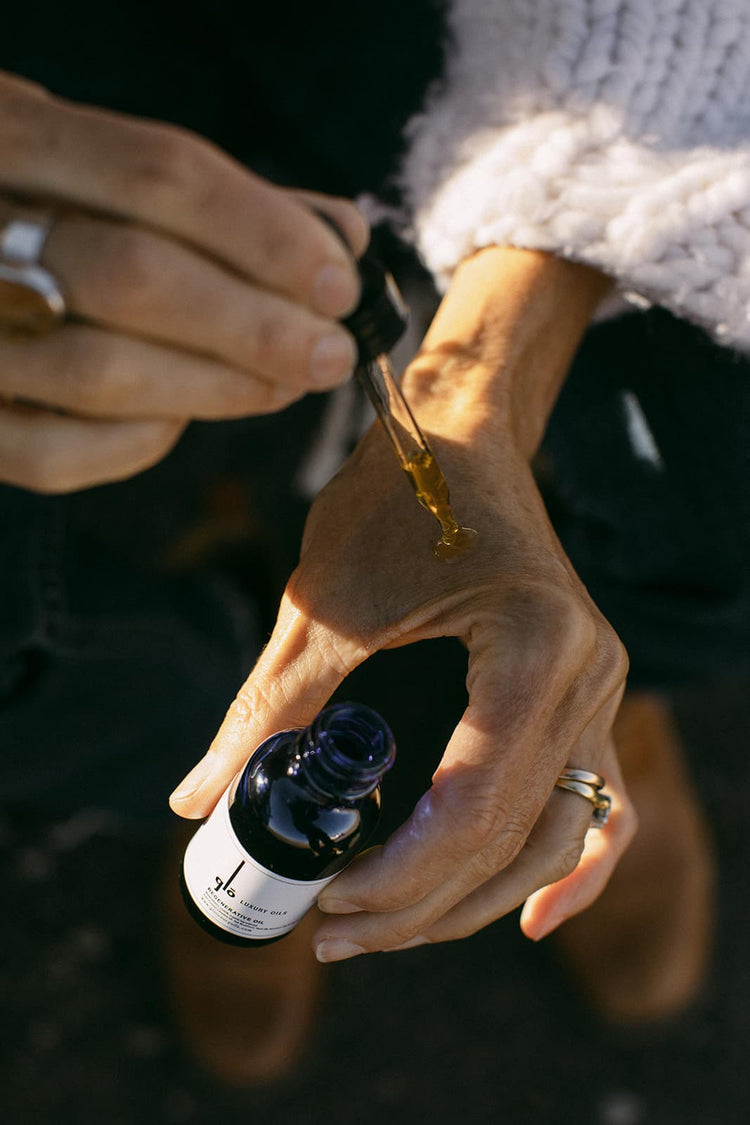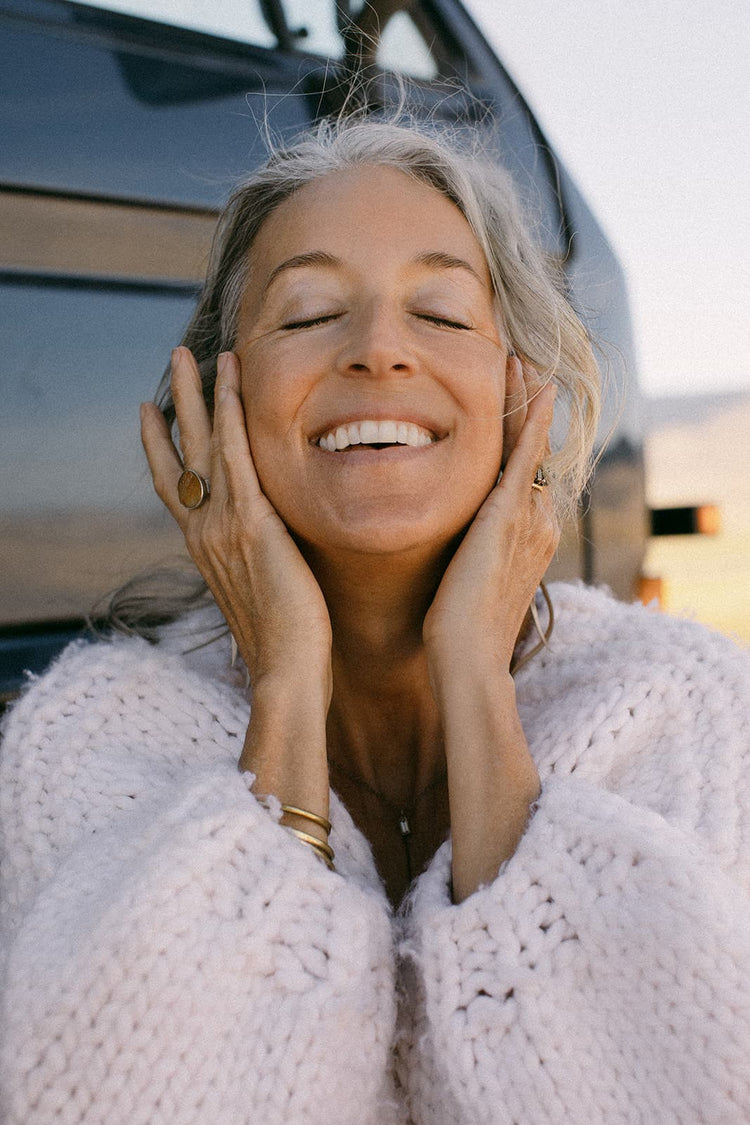 Guarantees
Ethically Sourced
Each ingredient is sourced directly from growers who support fair wages or fair trade.
Organic
All ingredients are either certified organic, or from farms who grow with organic practices as stewards of the land.
Eco-Friendly
All of our product packaging is recyclable, and our shipping materials are made out of recycled materials, reusable, and compostable.