Essence of a Hug
Regular price

Sale price

$ 26.00
We've been through so much collectively and I'm we can all use a few extra hugs. I myself feel the need for more hugs and while I wish I could give each and every one of you a hug, it's just not possible.
However, because I live life through my heart and nose; I figured the least I can do is offer the essence of a hug for you to magnate more hugs from your people or be reminded that you can access the warmth of a hug with each waft of this essence.
This essence is designed to roll over your wrists or neck in times of need.... or perhaps you just love the scent and use it as a perfume. Im hoping that by using this essence, you will find the sweetness in your heart to offer more hugs around you or attract the hugs yourself.
Scent and Mantra

Scent: Just like a hug, it is warm and tender with a pop of sunshine that softens your heart leaving you with a blissful smile. There is just a hint of sweetness to remind you how good it feels to be hugged and to give love often.

Mantra: As you roll the essence onto your skin say the following with a smile, "may this essence bring joy into my heart and allow me to spread peace one hug at a time"
Ingredients

Proprietary blend of organic essential oils and extracts inclusive of: Helichrysum, Rose, Nutmeg, Coriander, Jasmine, Grapefruit
Directions

Simply roll over your wrists or neck any time you need the gentle sweet reminder of what a hug feels like. If you feel compelled, share your scent with friends and loved ones to attract the very thing this essence exudes!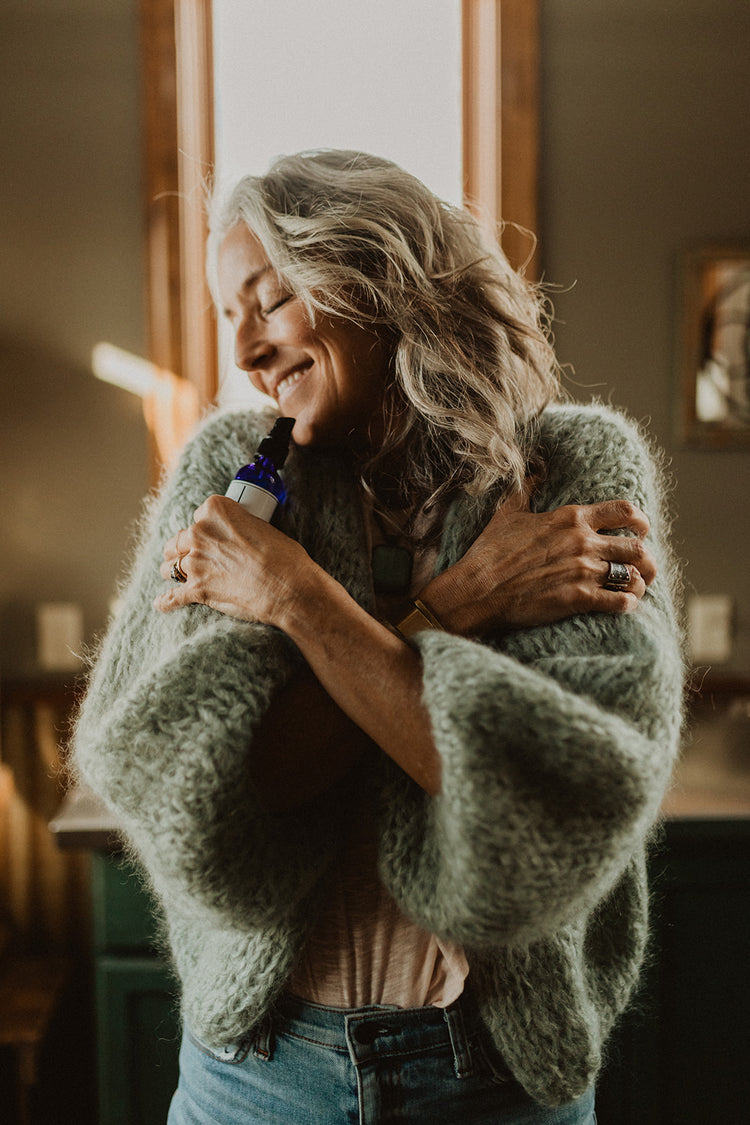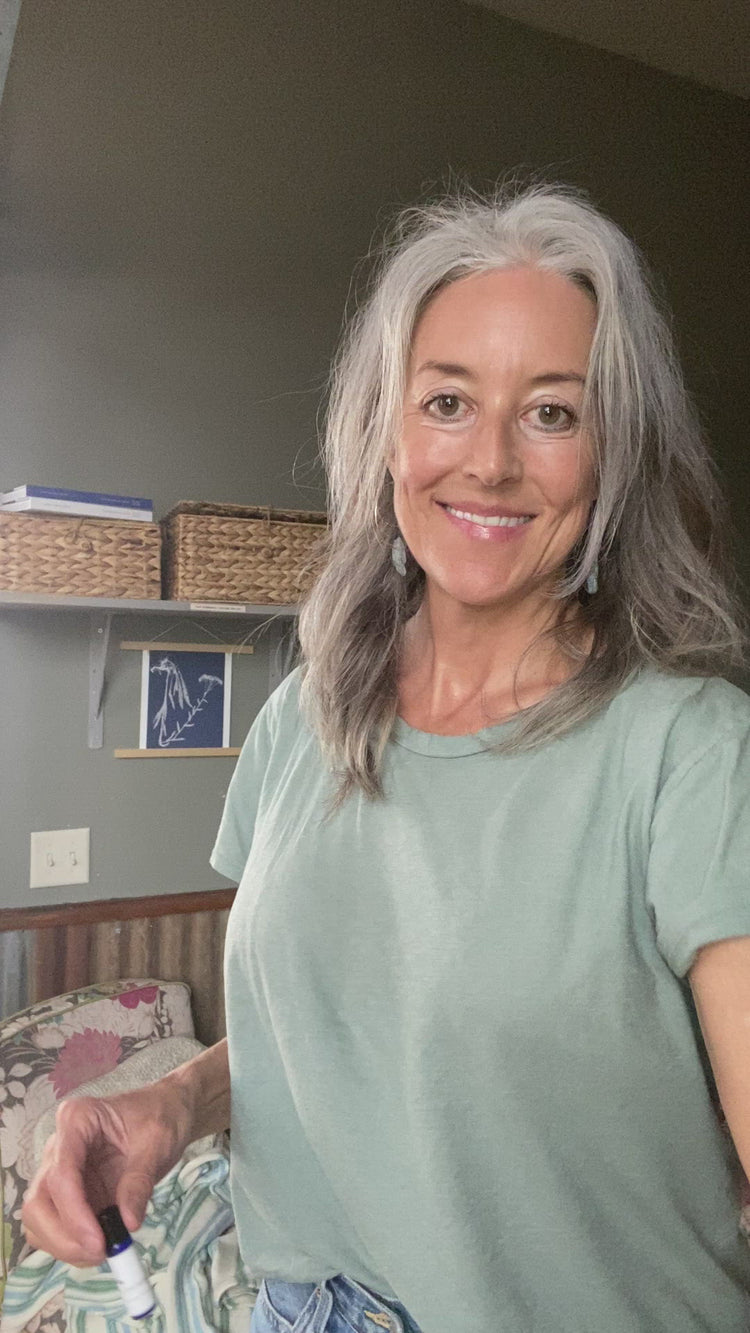 Guarantees
Ethically Sourced
Each ingredient is sourced directly from growers who support fair wages or fair trade.
Organic
All ingredients are either certified organic, or from farms who grow with organic practices as stewards of the land.
Eco-Friendly
All of our product packaging is recyclable, and our shipping materials are made out of recycled materials, reusable, and compostable.