Aprés Sun Care ~ Mist and Body Oil
Regular price

Sale price

$ 80.00
We've all done it...getting carried away in the warmth or fun in the sun! Unfortunately, the aftermath can result in redness and burning followed by itchy flaky skin all over! glō to the rescue again with an inflammation (burning hot skin) calming and free radical repairing product that cools and moisturizes sun exposed skin. This set can also be used to calm the itchiness that often follows days after your sun burned has healed. Introducing a hydrosol/mist and a body oil
The star ingredients in both the mist and the body oil are directly sourced from Morocco! Blue Tansy oil has a chemical compound called chamazulene which gives it the rich blue color and powerfully healing qualities. This beautiful flower resembles chamomile and it is during the steam distillation process that the oil turns to blue. Chamazulene contains antioxidants that play an integral role in repairing and protecting the skin from free radical damage caused by excessive sun exposure. Blue Tansy also is an anti inflammatory ingredient that alleviates burning and itching sensations due to sun exposure or even from mosquito bites and summer rashes. 
Argan Oil is rich in fatty acids and vitamin E, making it ideal for post sun exposure. The compounds in Argan oil enables regeneration and protection from damaging free radicals that come with excessive sun exposure. It helps moisturize your skin as it heals to maintain an even and soft texture once the sun burn heals. 
Prickly Pear: Directly sourced from Morocco with high levels of vitamin C and E, this powerful desert cactus is effective at preventing sun spots and promoting skin renewal. This cactus fruit has similar effects as Hyalauronic acid which helps the skin retain moisture and stay hydrated.
Horsetail Extract harvested directly from the glō garden, is renowned for its wound healing properties on skin. Horsetail is rich in minerals like silica which helps to repair sun damaged skin and calm irritation. Minerals are essential for maintaining a healthy and strong skin barrier.
I am thrilled to be able to offer this set for you to alleviate excessive sun exposure and its damaging ways! Whether you tan, burn, or simply got chowed on by mosquitos or are struggling from a summer rash, eczema flare etc; this set is formulated specifically to calm, heal and repair the skin. The scent is soft and uplifting, and the ingredients soak right in. Use both to cool, heal and soften that dry thirsty, sun kissed skin of yours!
A miraculous set of products to use together after being in the sun to soothe a burn or moisturize your tanned skin. This combo is effective at calming and healing skin after excessive sun. Prickles be gone, say hello to radiance with each and every use!
Ingredients

MIST INGREDIENTS: Aloe, Distilled gem infused Water, Blue Tansy Oil, Prickly Pear Extract

BODY OIL INGREDIENTS: Argan Oil, Blue Tansy oil, Prickly Pear oil, Sunflower Oil
How to Use

Mist face and body after being in the sun or to soothe a sunburn or rash. Mist as often as needed.
Apply the oil to your face and body wherever you've been exposed to sun. Its best to apply this oil to skin that is damp from the mist for optimal absorption and healing benefits.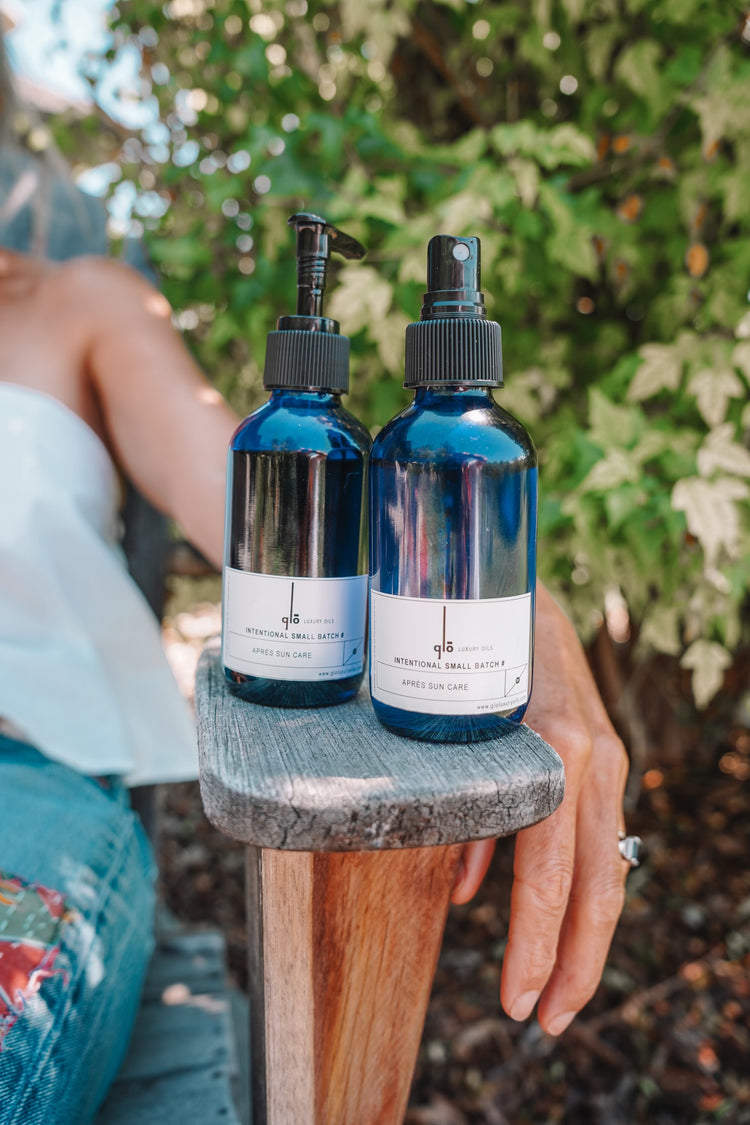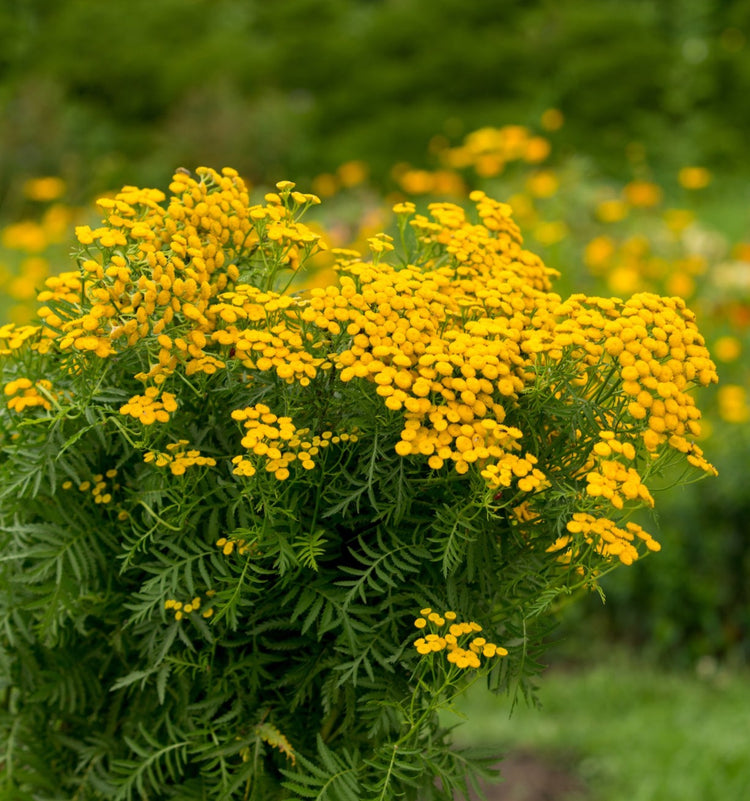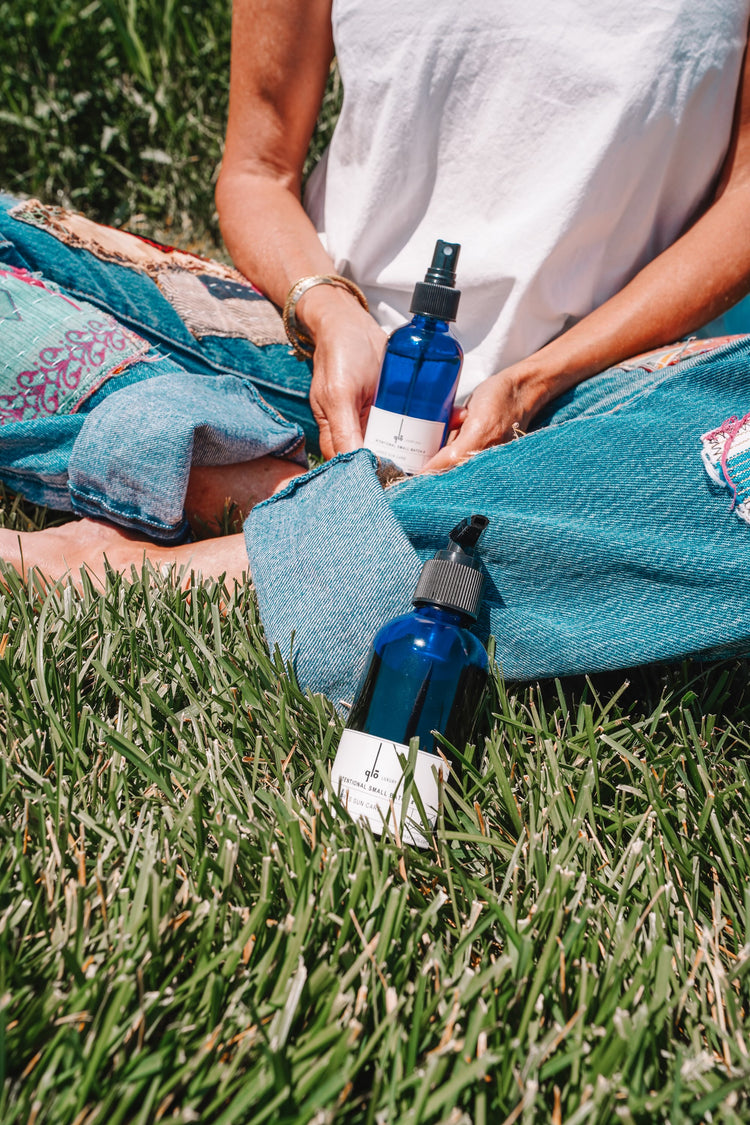 Guarantees
Ethically Sourced
Each ingredient is sourced directly from growers who support fair wages or fair trade.
Organic
All ingredients are either certified organic, or from farms who grow with organic practices as stewards of the land.
Eco-Friendly
All of our product packaging is recyclable, and our shipping materials are made out of recycled materials, reusable, and compostable.