Allow me to introduce you to the most decadent and oh so hydrating Neroli Body Balm.
Lock in moisture with this thick and silky balm formulated with ultra healing ingredients: neroli, plantain, mango butter, argan, jojoba and camellia oils. Gentle enough to soothe eczema and cracked heels while luxurious enough to massage into your entire body.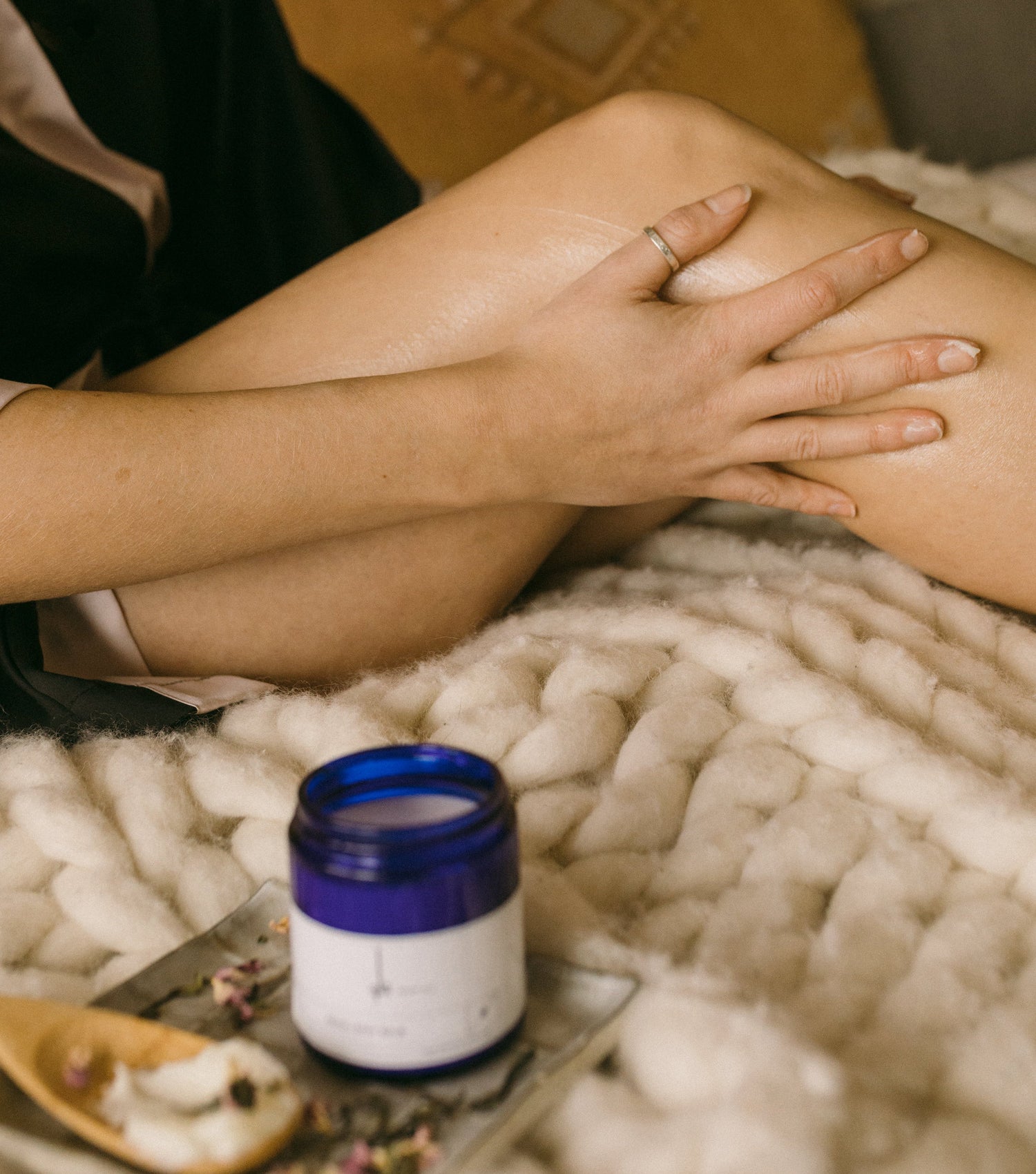 The Inspiration for Neroli Body Balm
The Neroli Body Balm has been in the making for a year. I've been fine tuning the formula to produce a silky and effective product with a light yet intoxicating essence. Many have fallen in love with the scent of Morocco (Neroli). I believe in my heart that you will fall madly in love with this luxurious body balm.
Neroli is from the oils of orange blossoms with subtle floral notes and a gentle citrus pop. Plantain is an herb found to be effective in healing eczema, wounds and sun damage. Butters and antioxidant rich oils deeply nourish and soothe dry, sensitive skin, nails and brittle hair.
Why We Love Neroli Body Balm
It's unbelievably silky and smooth
The scent is otherworldly and intoxicating 
Our skin feels immediately calm and hydrated after each application
Pro Tips

Apply to damp skin right out of shower or bath.

Apply directly to cracked dry elbows, heels, finger nails

Apply to the ends of dry hair or dry scalp
Ingredients

Mango seed butter, Shea nut butter, Plantain, Argan oil, Neroli essential oil (direct source from Morocco), Camellia oil (green tea oil), Jojoba oil