Skinside Out: A Holistic Guide to Glowing Skin
Regular price

Sale price

$ 21.99
Obtaining and maintaining healthy skin shouldn't be complicated. What has been lacking is a clear and simple handbook. Skinside Out is that handbook: a comprehensive and accessible guide for a lifetime of good skin. This resource will help you interpret the ways in which your body clues you in to what it needs, what it is lacking or is overly abundant, through the condition of your skin. You will learn new ways to eat, drink, and protect your skin from environmental toxins that damage the integrity of your skin. The result is healthy skin, from the inside out.
About The Author

Megan Ulrichs, MSHN, experimented from an early age in the kitchen with herbs and flowers from the family garden, a childhood passion that eventually grew into an advanced degree and a successful nutrition-consultation business. She has given community talks, written articles, and created the organic skincare line, glō Luxury Oils, to share her expertise with others. Connect with her on Instagram @glo_skinside_out and @glo_luxury_oils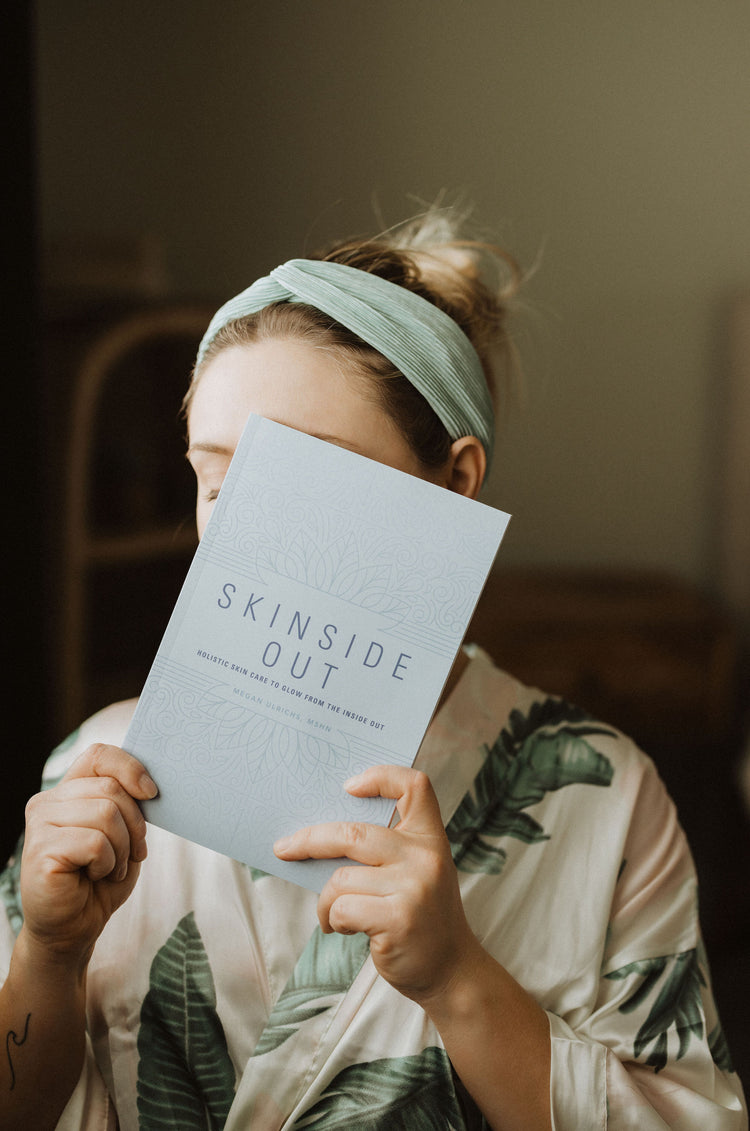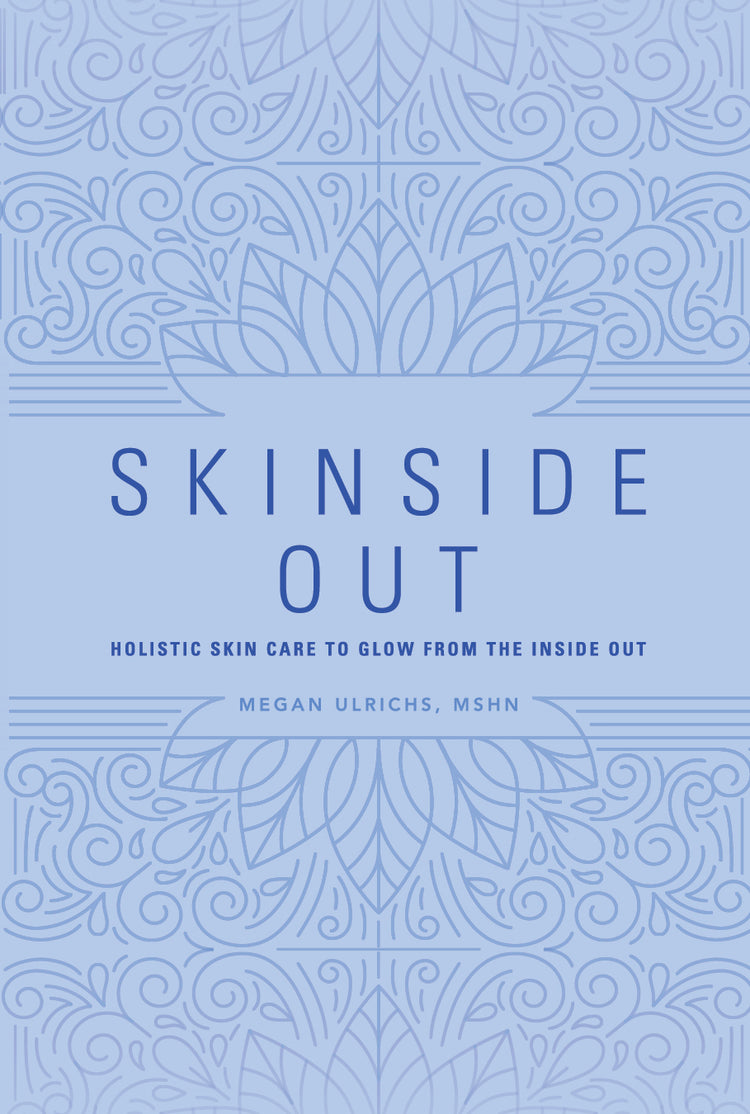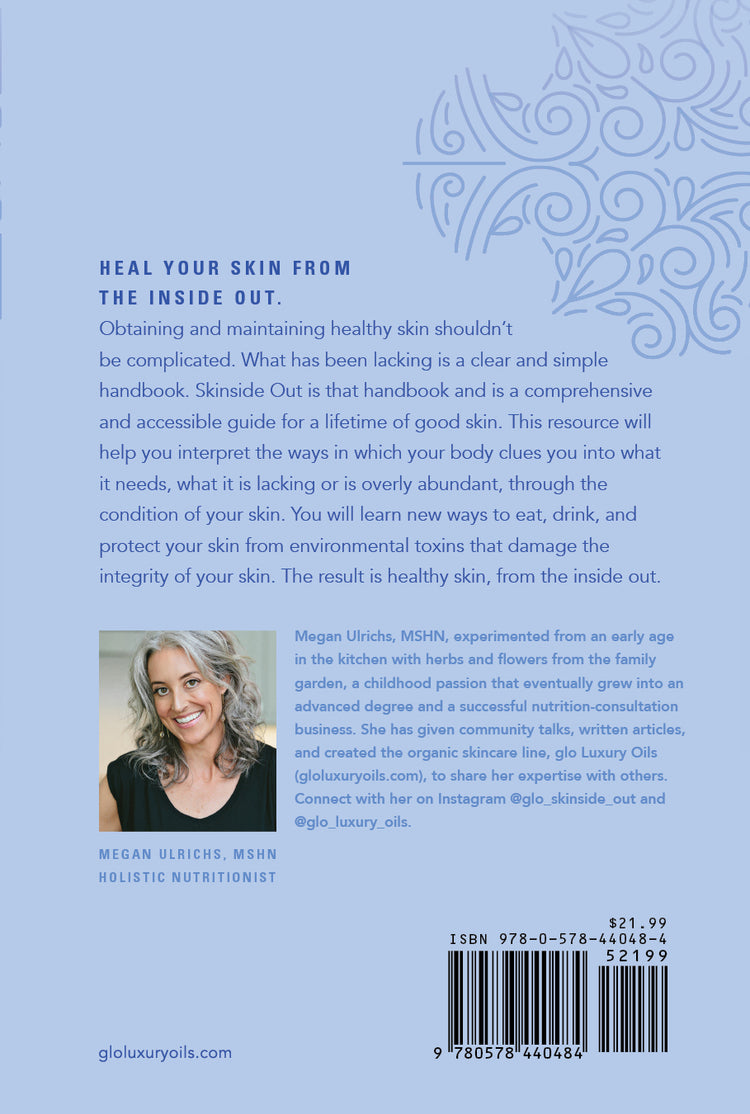 Guarantees
Ethically Sourced
Each ingredient is sourced directly from growers who support fair wages or fair trade.
Organic
All ingredients are either certified organic, or from farms who grow with organic practices as stewards of the land.
Eco-Friendly
All of our product packaging is recyclable, and our shipping materials are made out of recycled materials, reusable, and compostable.